Refine my search
I'm looking for my Brit Hotel
All the hotels in
03/10/2023 to 04/10/2023
Confort
Brit Hotel Dieppe
Satisfation client
On 391 reviews
Welcome to Normandy, Seine-Maritime, Dieppe! Our 3-star hotel with 49 rooms wel...
Rating :
4.7/5
Satisfation client
On 391 reviews

Free Wifi

Parking

Home 24H/24

Night watchman
And I cumulate 2.5€ on
my loyalty account
Essentiel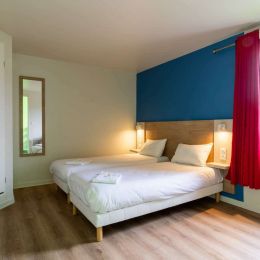 Brit Hotel Rouen Barentin
Discover our hotel in the north of Rouen!...

Parking

Bar

Charging station
And I cumulate 2.5€ on
my loyalty account
If Dieppe is one of the most important ports of Normandy, it is also the closest beach to Paris (180 kilometers). Located in the Haute-Normandie region and in the department of Seine-Maritime, the city has just over 30,000 residents.

A port, 4 activities

There are actually 4 port activities Dieppe fishing port, commercial port, marina (550 seats) and Transmanche.

Heritage

Some churches are to visit: St. Jacques Church, St. Remy, Church of the Sacred Heart or the Church of Our Lady of Strikes church.

Cultural sites

The castle-museum built by Captain Desmarest is not to be missed. Besides the extreme beauty of the building, many collections are to discover during your visit: paintings, sculptures ...

Other sites to see in and around Dieppe: Manoir d'Ango, Castle Miromesnil Foreshore Cité de la Mer.

Museums in Dieppe:
Michel Ciry museum, the museum Jacques-Emile Blanche Offranville and Clock Museum.
activities

The sports and activities are obviously legion in Dieppe: kayak, boat, fishing ...

Of course, many other activities are available during your stay: golf, karting, bowling, tree climbing, hiking on the banks of the Arques ...

The anecdote:

Dieppe takes its name from the English "deep" meaning "deep". This name was given by the Normans in the seventh and eighth centuries because the bed dug by the river Arques in the Pays de Caux. This particular bed allowed in Dieppe to host offshore vessels