Brit Hotel is a network of independent hoteliers that now includes 170 hotels in France (2, 3 and 4 star hotels). Our establishments have an average capacity of fifty rooms. Ideal for your business and leisure stays, our hotels are also suitable for group accommodation.
Our hotel restaurants offer you traditional, quality food.
Our establishments are all different from each other and that is what makes us unique and strong.
Well integrated in their city and region, the key word of Brit Hotel hotels is the quality of the welcome. That is why the slogan that unites us is "Smile, it's a Brit Hotel".
Created in 1993 by Bretonne Couedic Madoré Holding, the Brit Hotel brand now represents a strong identity (mainly in the west of the country). Indeed, 8th voluntary hotel chain in 2022, each year our network is strengthened through new memberships.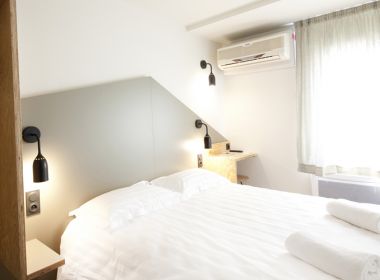 The essentials at a low price! Enjoy the comfort of our 2-star Brit Essentials Hotels which are perfectly suited to limited budgets.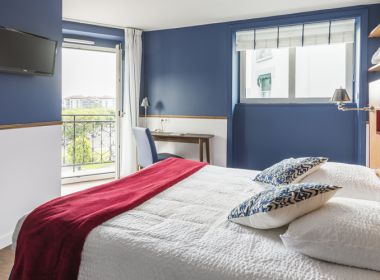 Enjoy the modern and very comfortable rooms of our 2 and 3 star hotels. Authentic and warm, they offer a personalized and quality welcome.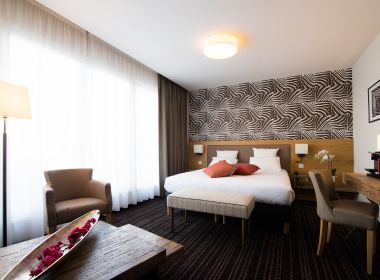 Design and superior comfort are the key words for Brit Hotel Privilèges. Hotels with spacious bedrooms and bathrooms, privileged hospitality and leisure facilities.
The Brit Hotel network is today168 establishments (7000 rooms) including :
35 2-star hotels
121 3-star hotels
6 4-star hotels
Business destinations: Rennes, Lyon, Toulouse, Nantes, Bordeaux, Niort, Strasbourg, Tours...
But also many tourist destinations such as La Rochelle, Biarritz, Vannes, Dinard, Montpellier, Carcassonne, Saint-Jean-de-Luz...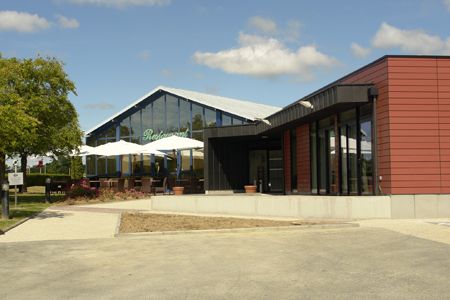 January
1992
It was the year it all began with the purchase of the first hotel in the network by Jean Madoré: the Brit Hotel Le Villeneuve located in Saint-Grégoire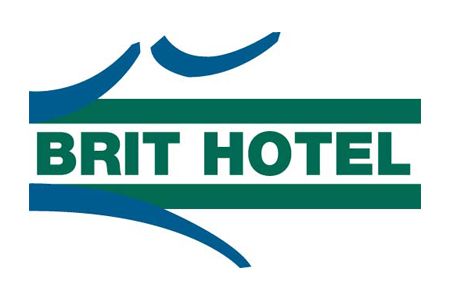 July
1993
With the acquisition of a second establishment in Rennes, the name Brit Hotel was created to facilitate marketing.
A short and easy to remember name; Brit being the short for Brittany in English, which means Brittany.
January
2001
With 11 hotels, 5 of which are independent, we have decided to go further in our project and create a structure to support the hotels: Brit Hotel Développement.
It now has 20 employees (compared to 2 at the time)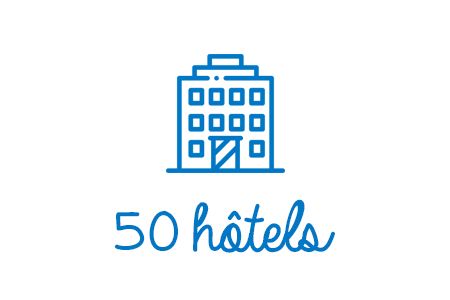 July
2007
A new course for the network, we pass the 50 hotels mark.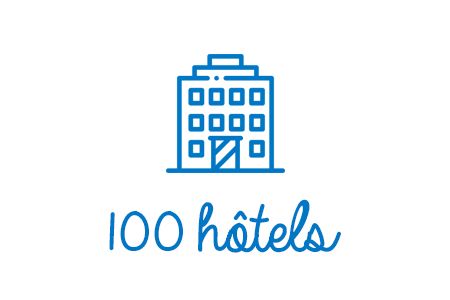 January
2011
A great year for the network, the annual guide now presents 100 establishments.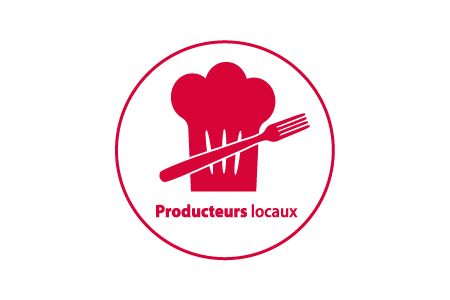 September
2012
Because we want the best for you, we are launching our "local producers" brand to guarantee you fresh and quality products for your meals and breakfasts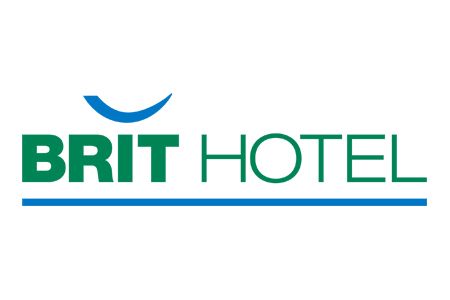 November
2015
Redesign of our historical logo and implementation of a segmentation of our brand into 3 ranges. A little help to help you make your hotel choice.
Our new slogan: "Smile it's a Brit Hotel!"
December
2015
Seen on TV!
We are entering the big league with our first national audiovisual campaign. It can be found on RMC Découverte, BFM TV or TF1.
December
2017
We are one of the Top 10 hotel groups in France (in terms of number of rooms) with more than 5,000 rooms to our credit.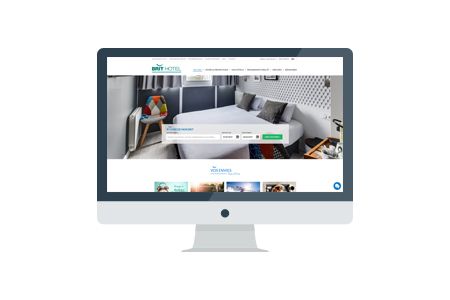 January
2018
After more than a year of development (and a lot of coffee ingested), we are releasing our new website! Adapted to the mobile, it offers a better user experience.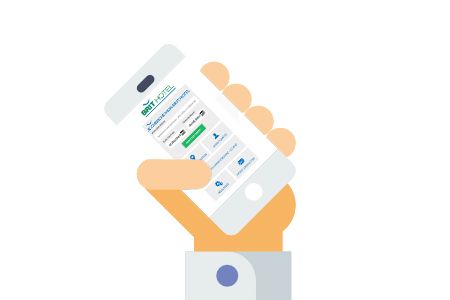 April
2018
Because we don't want to leave you anymore, we launch our mobile application. Obviously available on iOS and Android.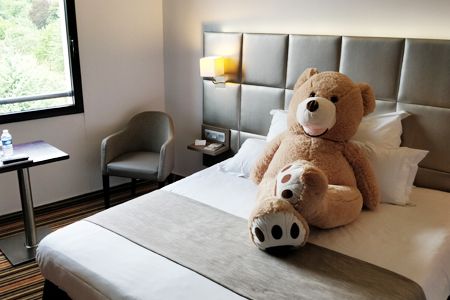 August
2018
A fur ball is coming into the network! Creator of good vibes and inveterate traveller, Mister B. becomes our official mascot!
March
2019
And here we are, 8th French hotel chain in terms of number of rooms!
July
2019
Birth of our new TV spot! :) Modern and positive, it is broadcast on BFM TV in July and August.
... and still beautiful moments to write!