Refine my search
I'm looking for my Brit Hotel
All the hotels in
30/11/2023 to 01/12/2023
Confort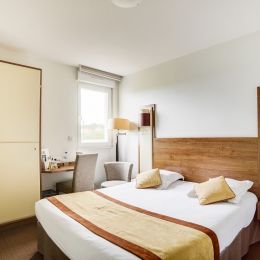 Hotel La Côte des Havres
Satisfation client
On 139 reviews
The Brit Hotel La Côte Des Havres has 29 comfortable rooms. Awarded the "Label...
Rating :
4.6/5
Satisfation client
On 139 reviews

Free Wifi

Parking

Restaurant

Canal+
Confort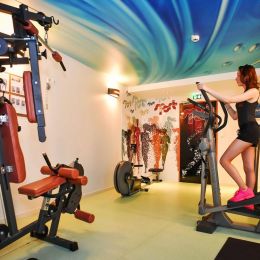 Brit Hotel Saint-Lô
Satisfation client
On 7 reviews
Discover our comfortable 48-room hotel in Saint-Lô....
Rating :
3.6/5
Satisfation client
On 7 reviews

Free Wifi

Parking

free

Breakfast Buffet
And I cumulate 2.5€ on
my loyalty account
Essentiel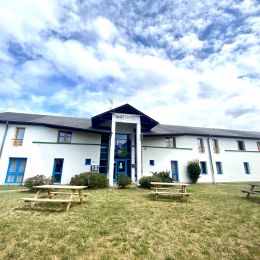 Brit Hotel Granville
Satisfation client
On 455 reviews
Book your room at Brit Hotel Granville and enjoy the best rate guaranteed!...
Rating :
4.3/5
Satisfation client
On 455 reviews
Your stay in Lessay
Treat yourself to a nice trip in Normandy and stay at our hotel in Lessay!
Founded in 1506, the Sainte-Trinité abbey lived through five centuries, until it was demolished by World War II bombings in 1944, and rebuilt the following year. Today, this legendary building plays an important part in the city's cultural and social life and hosts "Les Heures Musicales" (sacred music festival) each year.
Near Lessay, you can discover one of Normandy's oldest castles: the castle of Pirou, built in the 12th century and labelled Monument Historique.
Only 500 meters from the city center, nature fans will be delighted by the Tourbière du Mathon (quagmire): a 16 hectares' natural reserve with a fascinating biodiversity, thanks to 170 different plant species. To top things off, you can go for a visit on a horse or a carriage near our hotel in Lessay.
If you want to see Lessay at in its liveliest version, book a room in our hotel in September, for the Sainte-Croix fair, which takes place during three days every year. Over 1.500 exhibitors and 400.000 come to this major agriculture event!
Go to the Charles Lindbergh Aerodrome for your first flight or to go on introductory flights. If you're looking for a big thrill, you'll have many options like skydiving, microlighting or sailplaning. Lessay also has motocross and karting circuits which host thousands of people each year.
Try the local specialties, such the fromagerie du Val d'Ay, legendary cheeses.
Don't hesitate, come enjoy the beauty of Manche department and book your room at the Brit Hotel Lessay.