Your activities in Lessay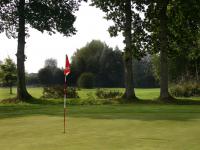 Week-end Golf
Get a discount at the Golf Channel Center for a night in the Brit Hotel La Cote des Havres.
12 Rue du Ferrage
50430 Lessay
02 33 45 60 01
+

Eglise abbatiale sainte trinité
Open all year long, this abatial church is one of the most ancient in France. Founded during the 12th century, this church can be discovered through guided tours where you'll get to dicover its cloyster and its garden.
abbaye sainte trinité
50430 LESSAY
02.33.45.14.34
+

Le Yéti
Have fun at Yéti, a leisure center with an ice rink, bowling alleys and a karting track where you'll have a great time with your family or friends!
2 carrière saint michel route de granville
50200 SAINT PIERRE DE COUTANCES
02 33 45 02 02
+

Paintball Forest
During your stay, have fun playing paintball with your family and friends in the forest of Lessay. Run fast and be strategic to avoid attacks from your opponents!
82 ROUTE DES FORETS
50430 LESSAY
06 87 64 89 85
+