Refine my search
I'm looking for my Brit Hotel
All the hotels in
05/02/2023 to 06/02/2023
Essentiel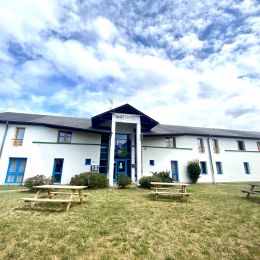 Brit Hotel Granville
Satisfation client
On 104 reviews
Book your room at Brit Hotel Granville and enjoy the best rate guaranteed!...
Rating :
4.3/5
Satisfation client
On 104 reviews
And I cumulate 2.5€ on
my loyalty account
Confort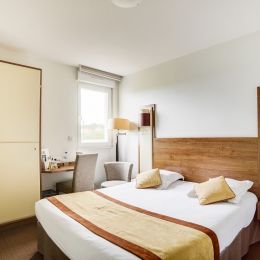 Hotel La Côte des Havres
Satisfation client
On 124 reviews
The Brit Hotel La Côte Des Havres has 29 comfortable rooms. Awarded the "Label...
Rating :
4.5/5
Satisfation client
On 124 reviews

Free Wifi

Parking

Restaurant

Canal+
Confort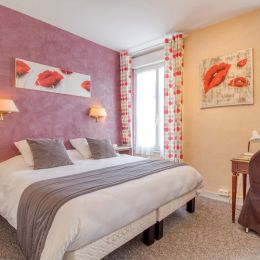 Brit Hotel Le Cygne
Satisfation client
On 20 reviews
The Brit Hotel Le Cygne located in Saint-Hilaire-du-Harcouët Manche has 28 comfo...
Rating :
4.7/5
Satisfation client
On 20 reviews

Free Wifi

Parking

Restaurant

Canal+
Your stay in Granville
Come enjoy the comfort of our hotel in Granville! Nicknamed the "Monaco of the North", Granville is a charming city with many touristic attractions. Located at the south of the Manche, it is the department's third biggest city, with about 13.000 inhabitants.
With three harbors, Granville is a seaport station before anything else: one dedicated to fishing, another one for trade, and a marina.
The city is built on a long and rocky promontory, which provides it with unique landscapes. Go to the Pointe du Roc and admire the sumptuous panorama on the harbor and the sea. Roam through city's streets and witness some lovely granite houses.
Take a walk on the levee and look at the sea as it clashes on the rocks. Why not end your day with a trip at the Casino? You'll get a well-deserved rest at the cosy Granville Brit Hotel…
Get to know the legacy of worldwide famous designer Christian Dior thanks to one of Granville's four museums. The city proudly dedicated an entire Museum to this Granville native, born in 1905.
From Granville, you can also explore the Anglo-Norman islands and the Chausey archipelago (with no less than 365 small islands!). Only an hour away by boat, they offer a complete change of scenery!
The fascinating Mont Saint-Michel is only 50 kilometers away, so don't miss the chance to discover one of France's most visited touristic sites while you stay at our hotel.
Let Granville and Normandy work their magic and embark for a great trip at our Granville hotel!