Refine my search
I'm looking for my Brit Hotel
All the hotels in
05/02/2023 to 06/02/2023
Confort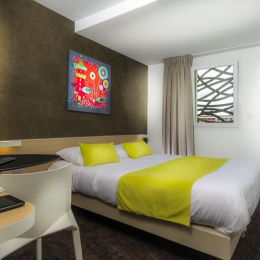 Brit Hotel Le Kérodet
Satisfation client
On 124 reviews
The Brit Hotel Le Kérodet is a 52-room hotel, located in Quimper....
Rating :
4.5/5
Satisfation client
On 124 reviews

Free Wifi

Parking

Restaurant

Canal+
And I cumulate 2.5€ on
my loyalty account
Privilège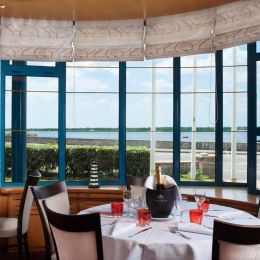 Brit Hotel de l'Océan Concarneau
Satisfation client
On 70 reviews
Discover our hotel of 70 rooms with swimming pool located in Concarneau....
Rating :
4.6/5
Satisfation client
On 70 reviews
Confort
Brit Hotel des Halles
Satisfation client
On 56 reviews
The Brit Hotel des Halles is located 100 m from the port of Concarneau and  300...
Rating :
4.7/5
Satisfation client
On 56 reviews

Free Wifi

Canal+
Your stay in Quimper
Embark on a Breton adventure at our hotel in Quimper!
Labelled French Town of Art and History, Quimper has a rich architectural heritage. Located in Finistère, the city is very close to the Atlantic Coast and its historic center is surrounded by fortified walls. The locals also take great pride in Quimper's timber framing houses.
Right on the city's main square, Saint-Corentin Cathedral was built in the 13th century. On the same square, you can visit the Breton Museum (former palace of the Cornwall Bishops) to learn more about the history of Finistère. The Fine Arts Museum displays all sorts of artworks, among which the work of Quimper native painter Max Jacob.
During your stay at the Quimper Brit Hotel, you can relax and take a nice walk at one of the city's five gardens. In 2003 and 2006, the city won the grand prix national du fleurissement (as part of the towns and villages in bloom competition).
Quimper is also renowned for its faience, and even dedicated a museum to this craft, where you can learn more about its 300 years old legacy.
While in the region, try some typical water sports: land sailing, surf, bodyboard, kitesurf or windsurf. You can also golf at one of Quimper's four courses, go on a hike or try the biking trails.
If you choose to visit Quimper during summer, you'll discover a whole new aspect of Brittany's identity during the Cornwall festival, a week-long event full of celebrations of all kinds.
Book your room as soon as possible for a chance to discover this charming Breton city.