Your activities in Quimper

Musée départemental Breton
Set in the former Palace of the Archbishops of Cornwall, the musée du département Breton presents popular art and decorative art collections from Finistère. Learn more about Breton culture!
1 Rue du Roi Gradlon
29000 QUIMPER
02 98 95 21 60
+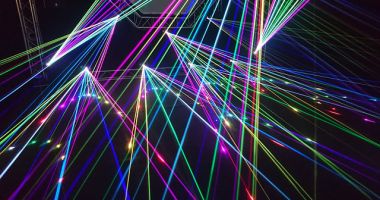 Laser Game Evolution
The staff of Quimper's Laser Game Evolution welcomes you Wednesday through Sunday. Experience a unique adventure with your friends or family. Use strategy, agility and precision in the two labyrinths to defeat your opponents!

4, rue du stade de Kerhuel
29000 QUIMPER
02 98 10 51 83
+

Parcs et jardins
Quimper is a lovely city and was rewarded twice for its plants and flowers. The city has three magnificent gardens: the jardin de la retraite, the jardin du théâtre and the jardin du prieuré. If you're staying in Quimper, don't hesitate to take nice walks through these gardens and admire their beauty.
44, place Saint-Corentin
29000 QUIMPER
+

Paintball Quimper
Quimper's paintball is the ideal place for a fun time during your stay. Strategy and speed will be your strong points! Come with your friend or family, you're guaranteed to have a blast!
Keranguen
29700 Pluguffan
02 98 52 82 27
+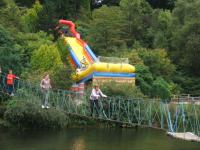 Odet Loisirs
Have fun at Odet Loisirs: pentagliss, zip-lines, monkey bridges, mazes, water games…Everything is meant for you to spend a great day!
Kerrun Moustoir
29370 ELLIANT
02 98 59 18 25
+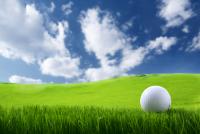 Golf de Cornouaille
The golf of Cornouaille is ideally located at the gates of the forest of Fouesnant. This 18 holes golf course is set in a lovely scenery where you'll get to relax. You can also eat at the club-house, set in an 18th century manor.
Allée du Mesmeur
29940 LA FORET DE FOUESNANT
 02.98.56.97.09
+

Musée des beaux arts
Quimper's Fine Arts Museum has all sorts of art pieces from various artists. You'll find Breton paintings, as well as 17th, 18th and 19th centuries pieces, graphic arts, Italian pieces and many other fscinating things! An enriching visit to experience alone, with your family or with your friends!
40 Place Saint-Corentin
29000 QUIMPER
02 98 95 45 20
+

Cinéma Odet
Spend a nice evening with your family and friends in front of the latest movie, enjoy the 6 rooms of Quimper's movie theatre.
38, boulevard dupleix
29000 QUIMPER
08 99 03 66 80
+

Golf l'odet
The golf de l'odet is a charming course right at the heart of the countryside, only a few kilometers away from Quimper. This 9 holes course is surrounded with oaks and pine trees. Practice your swings and win the game!
Clohars Fouesnant
29950 Bénodet
02 98 54 87 88
+

Aquashow
Welcome to Aquashow! Discover the birds' citadel, the Breton seabed and sharks. You'll also find a restaurant on the site.
rue du goyen
29770 Audierne
02.98.70.03.03
+

Celtic'train
Hump on board of the Celtic train for a 40 minutes commented visit. Enjoy this nice moment with your family during your stay in Quimperand learn more about this Breton city.
1 rue du Roi Gradlon
29000 QUIMPER
+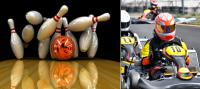 Kartwest
Kart West is a leisure center with a karting track and a laser game. Dive into the Formula 1 universe or challenge your opponents with your laser gun. Enjoy a panoramic bar and relax as you sip on a drink!
ZI de l
29000 QUIMPER
02 98 53 03 03
+

Musée de la faà¯ence
Quimper is famous for its faience. Discover magnificent pieces of faience during your visit. You'll have a great time in the land of faience!
Musée de la Faïence - 14, rue Jean-Baptiste Bousquet
29000 QUIMPER
02 98 90 12 72
+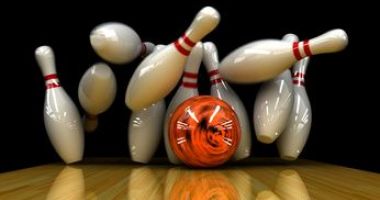 Bowling Le Master
The bowling of Quimper has 12 alleys where you'll be able to challenge your friends! Score many as many strikes as possible and win your games! A fun moment to enjoy with your friends or family.

45-59 rue du président Sadate
29000 QUIMPER
0298530959
+

Cathédrale Saint-Corentin de Quimper
Visit the cathedral Saint-Corentin during your stay in Quimper!
Place Saint-Corentin
29000 QUIMPER
02 98 95 06 19
+

accrobranche
Parc Bonobo takes children and adults on a fun adventure in the trees, through circuits designed for all ages. Have fun up in the air with your family or friends.
45 rue du président sadate
29000 QUIMPER
02 98 53 09 59
+

Le château des barons du pont
Visit the château des barons du Pont during your stay in Quimper.
Square de l'Europe
29123 PONT - L'ABBE CEDEX
02 98 66 09 09
+

Cinéville Quimper
Spend a nice evening with your family and friends in front of the latest movie, enjoy the rooms of this cinema during your stay in Quimper.
Rue Marie De Kerstrat
52900 QUIMPER
+