Brit Hotel is a network of independent hoteliers that now includes more than 130 hotels in France (2, 3 and 4 star hotels). Our establishments have an average capacity of fifty rooms. Ideal for your business and leisure stays, our hotels are also suitable for group accommodation.
Our hotel restaurants offer you traditional, quality food.
Our establishments are all different from each other and that is what makes us unique and strong.
Well integrated in their city and region, the key word of Brit Hotel hotels is the quality of the welcome. That is why the slogan that unites us is "Smile, it's a Brit Hotel".
Created in 1993 by Bretonne Couedic Madoré Holding, the Brit Hotel brand now represents a strong identity (mainly in the west of the country). Indeed, 10th voluntary hotel chain in 2017, each year our network is strengthened through new memberships.
For greater clarity, in 2015 we decided to implement a segmentation of our brand:

The essentials at a low price! Enjoy the comfort of our 2-star Brit Essentials Hotels which are perfectly suited to limited budgets.
---

Enjoy the modern and very comfortable rooms of our 2 and 3 star hotels. Authentic and warm, they offer a personalized and quality welcome.
---

Design and superior comfort are the key words for Brit Hotel Privilèges. Hotels with spacious bedrooms and bathrooms, privileged hospitality and leisure facilities.
Brit Hotel TODAY
The Brit Hotel network now includes 129 establishments (5500 rooms), including :
46 2-star hotels
81 3-star hotels
2 4-star hotels
Business destinations: Rennes, Toulouse, Nantes, Angers, Bordeaux, Le Mans, Orléans, Strasbourg, Brest, Bourges...
But also many tourist destinations such as Saint-Malo, La Rochelle, Biarritz, Vannes, Dinard, Bergerac, Carcassonne, Narbonne...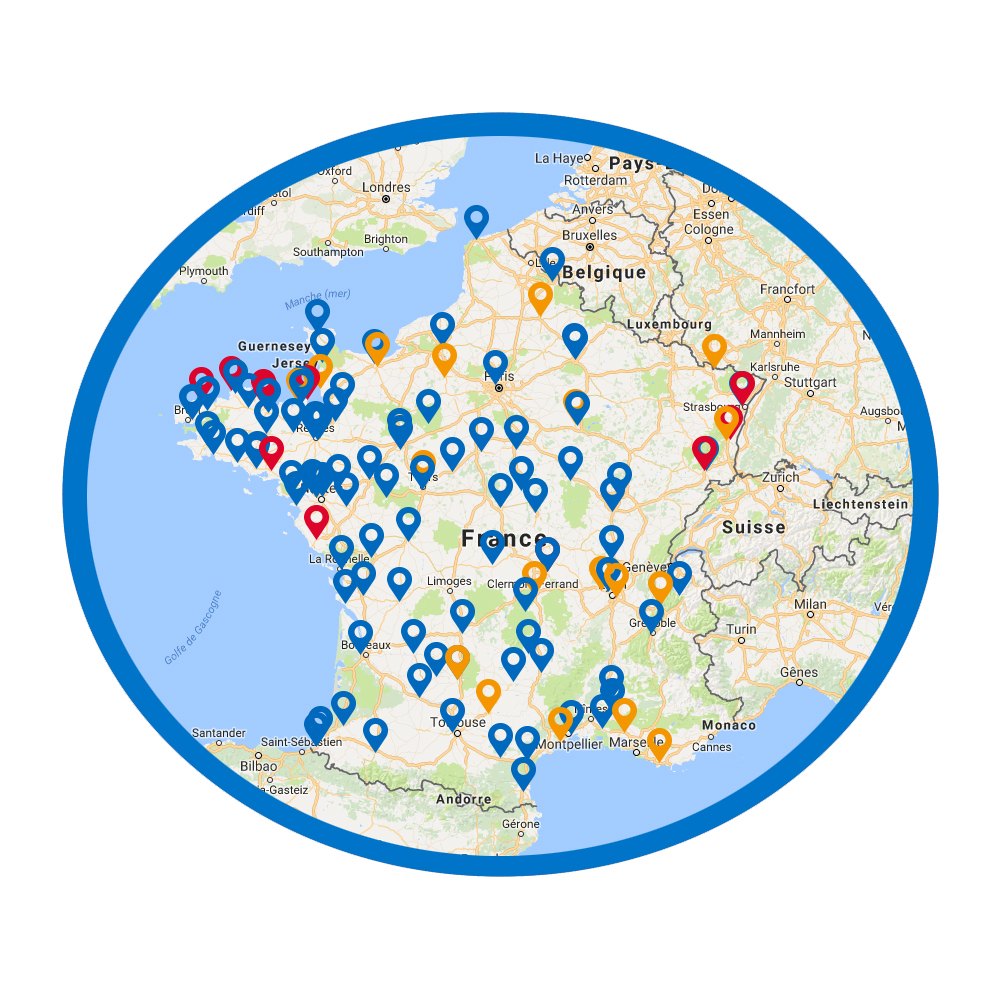 Our know-how
We focus on three main activities that can be adapted and adapted according to your needs:
The hotel business is our first profession. At Brit Hotel we offer you much more than just a good night's sleep. Our hoteliers are at your disposal to satisfy you and make your stay as pleasant as possible.
The restaurants in our network welcome you for lunch and dinner, and offer you a varied, high-quality cuisine.
Both business and private, individual or group, local, regional or international, Brit Hotel's clientele is very diversified. This is why the hotels in our network offer many services adapted to your needs: seminars (study day or residential), show-rooms (day or week), cocktails (lunch or dinner, indoor or outdoor), banquets (association, business, private), weddings (special wine, return from wedding), dancing evenings (mainly on weekends) or folk evenings for tourist groups § Tourist groups (Habilitation Tourisme n° HAO 022.05.0001)