Refine my search
I'm looking for my Brit Hotel
All the hotels in
24/09/2023 to 25/09/2023
Essentiel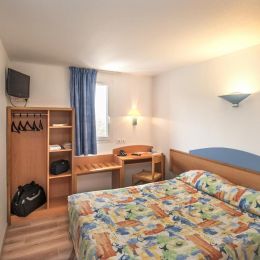 Brit Hotel Essentiel Millau
Enjoy an unforgettable stay in the heart of a tourist region at the Brit Hotel E...
Your stay in Millau
Book your hotel in Aveyron and discover all the charms of this department of south-west France.
Come and enjoy the magnificent landscapes that Aveyron has to offer during hikes to the Pouncho d'Agast, or simple walks around the Millau Viaduct. Discover also many charming villages and unusual places that will give you a total change of scene!
So don't wait any longer, make your reservation in a Brit Hotel in Aveyron now.