Refine my search
I'm looking for my Brit Hotel
All the hotels in
30/11/2023 to 01/12/2023
Confort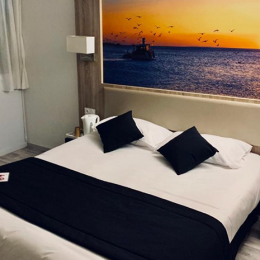 Brit Hotel Confort Morlaix
Satisfation client
On 401 reviews
Brit Hotel Confort Morlaix is located 3 km from the city centre of Morlaix. The ...
Rating :
4.5/5
Satisfation client
On 401 reviews
Confort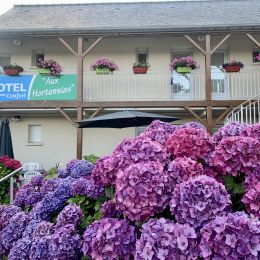 Hotel Lannion
Satisfation client
On 328 reviews
The BRIT HOTEL in Lannion / Perros is ideally located (10 minutes from Lannion c...
Rating :
4.8/5
Satisfation client
On 328 reviews

Opening hours of the receipt

Canal+

BeIn Sports

quality Tourism
Your stay in Morlaix
Book your hotel in Morlaix and discover the city with three hills.
The medieval city of Morlaix reveals its rich heritage through its narrow and picturesque streets, its half-timbered houses but also its alleys and steep stairs.
Discover its viaduct, the house known as the Duchess Anne's house and the Pondalez house.
In addition to its architectural heritage, Morlaix also has a former commercial port, now transformed into a marina, which is located a stone's throw from the town centre. This port was formed around the convergence of two rivers which flow from the Mont d'Arrée, the Queffleuth and the Jarlot.
The town of Morlaix was marked by the activity of privateers in the 18th century and the trade in goods such as linen and tobacco and you can still see the tobacco factory which produced snuff, chewing tobacco and smoking tobacco.
Morlaix offers rewarding walks through the many pedestrian streets and terraced gardens in the heart of the old town.
When it comes to activities, the choice is vast. Go for a bike ride, a walk, a game of golf, a boat trip... Or play Bowling Le Corsaire with your family!
Discover this city with its many tourist treasures. Book now your room in our hotel in Morlaix.