Your activities in Sables d'Olonne

Le potager extraordinaire
Come discover the incredible vegetable garden of La Mothe-Achard, which gathers collections of vegetables from all parts of the world. Many activities are available for children and adults. Discover many rare and original plants with your family or friends.
Les Mares
85150 LA MOTHE ACHARD
0251466783
+

Zoo des sables d'olonne
Visit the zoo of Sables d'Olonne, a unique park which limits its negative impact on environment. You'll discover multiple animal breeds and the staff of the zoo is here to answer any questions you might have during your visit.
Route du Tour de France
85100 Les Sables d'Olonne
02 51 95 14 10
+

Parc des Dunes
Parc des Dunes welcomes children and adults for a pure moment of fun! Mini golf, monkey bridge, pentagliss, ball pools, trampolines…Everything is meant for you to spend a memorable time, so don't hesitate to come to parc des Dunes suring your stay in Sables d'Olonne.
Rue de l'écourt
85470 Brem sur Mer
02 51 90 54 29
+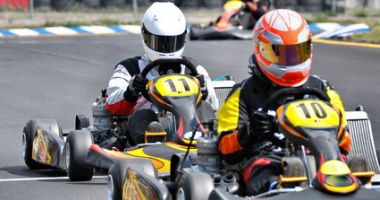 Karting / Paintball
Have fun playing paintball or drving a kart for a shot of adrenaline!

lieu dit le Coudriou
85180 LE CHATEAU DOLONNE
02 51 32 52 52
+

Casino des Sables d'Olonne
Stop pinching yourself, you're not dreaming, you're at the casino! 150 slot machines, roulette, poker, mini golf…Everything about this place is meant for you to have a great time. The dynamic staff of Casino Joa welcomes you in a cosy and warm atmosphere. Don't hesitate to come with your family or friends.
14 Avenue Rhin et Danube
85100 LES SABLES D'OLONNE
02 51 21 69 12
+

Le Musée du Coquillage
The Seashell Museum has a private collection unique in Europe. Thousands of original seashells are displayed in this museum where you 'll even discover some shells you'd never seen before.
8 Rue du Maréchal Leclerc
85150 LES SABLES D
02 51 23 50 00
+

Activité Indian Forest
Indian Forest has all sorts of fun activities! Try water jump, go down a slide on a rubber ring, on skis or on a bike! Try tree-top climbing on one of the 16 itineraries for children and adults. The youngest children will enjoy Défi Fun, where all sorts of activities are available. You'll need to be smart to win at paintball: your opponents can hide anywhere and hit you by surprise!
Bois Joli
85540 MOUTIERS-LES-MAUXFAITS
02 51 48 12 12
+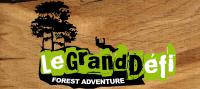 Le Grand Défi
Le Grand Défi offers 18 tree-top itineraries of all levels, among which, 6 are accessible starting at 2 year old. There are also 14 zip-lines on top of the ponds. All of the itineraries are safe and secure, thanks to a system which enables you move forward without ever being detached. On the same site, you'll find Vendée's biggest paintball. Open all year long, its three fields are ideal to compete against your opponents. Monitors are present at all times to guarantee that everything runs smoothly in a friendly atmosphere. This activity is available starting at 6 years old. In 2014, the first disc golf in Vendée opened at Le grand Défi. This game is played on an 18 holes course with the same rules as golf, except forthe fact that a frisbee replaces the club and the ball, and it must be thrown in baskets. Four orientation courses of various levels set at the heart of the park's forest will enable you to test your orientation skills. A picnic area is available in the park.
40 rue de l'étoile
85150 SAINT JULIEN DES LANDES
02 51 98 79 02
+

La Folie de Finfarine
Learn more about the bees at La Folie de Finfarine. Activities designed for young children will enable them to learn and have fun at the same time.
Chemin des écoliers
85440 POIROUX
02.51.96.22.50
+

Musée de l'abbaye Sainte Croix
The Sables d'Olonne Museum has rich collections made of the work of various artists. Set in a 17th century abbey, these collections are mainly modern and contemporary.
Rue de Verdun
85100 LES SABLES D
02 51 32 01 16
+

Le musée du sable
Visit this fascinating museum dedicated to sand during your stay in Sables d'Olonne.
127 rue des plesses
85180 Le Château d'Olonnev
02 51 22 04 94
+

Mecamax
Welcome to Mecamax, many options are available for you to explore the circuits: quad, karting or GT (Gran Turismo)…You'll spend a great moment with your friends or family!
Route de Challans
85340 Ile d'Oleron
02 51 33 11 82
+

Golf
Only 3 kilometers away from Sables d'Olonne and very close to the beach, the Olonne golf has 18 holes course and beautiful artificial lakes. This circuit is meant for players of all levels, so get ready to hit your best swings!
Domaine de la pierre levée
85340 OLONNE-SUR-MER
02 51 33 16 16
+