Your activities in Saumur

Circuit national de la Boule d'Or
Spend a memorable time with your family on this karting track.
Route de Fontevraud
86120 Bournand
05 49 98 75 12
+

Musée du moteur de Saumur
This museum is dedicated to motors of all kinds and presents industrial art pieces. Passionate people have highly contributed to keep this place alive.
18 Rue Alphonse Cailleau,
49400 Saumur
02 41 50 26 10
+

Musée des blindés de Saumur
800 vehicles among which 250 are publicly exposed, welcome to the Museum of Armored Vehicles. This place is unique in Europe thanks to its collection of vehicles, frescos, slide shows and mannequins dressed in period costumes. Come visit this museum and take a walk through history !
1043 Route de Fontevraud,
49400 Saumur
02 41 83 69 95
+

Ecole Nationale d'Equitation
During your trip, discover the famous Ecole Nationale d'Equitation de Saumur which is the home of "Le Cadre Noir", a pestigious corps of the French military riding academy.
Rue de Terrefort
49400 Saumur
+

Parc Saumur forest aventures
Enjoy big thrills with your family or friends in this park with fun activities of all kinds.
Rue Roger Tarjon
49400 Saint-Hilaire-Saint-Florent
02 41 52 17 29
+

Musée de la cavalerie de Saumur
This museum is set in former stables, which were built in the middle of the 19th century. It is dedicated to the French cavalry from the 15th century to the tanks used nowadays. You'll also get to see a wonderful collection of uniforms, harnesses and ancient weapons.
Place Charles de Foucauld,
49400 Saumur
02 41 83 69 23
+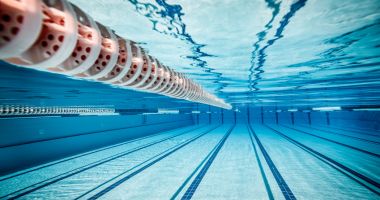 Piscine - Val de Thouet
The Val de Thouet covered pool has a 25 meter long training pool and a 200 sqm leisure pool, a slide and a jacuzzi.

Boulevard de la Marne
49400 Saumur
02 41 50 45 55
+

Le château de Saumur
The castle of Saumur was built between the 14th and 15th century and used to be the home of King René. Built by the Valois family, this castle used to be the home of the governors of the city until it became a prison. Later, it was turned into an armory. The castle was bought by the city in 1906 to host the city museum, now labelled Musée de France. The former appartments of the dukes of Anjou have rich collections: on the first storey of this monument you'll find many decorative art pieces, from furniture to tapestry and ceramics made between the 14th and the 18th century. From the castle, you'll also enjoy an exceptional view on the Loire river and the city.
Château de Saumur
49400 Saumur
02 41 40 24 40
+