Your activities in Cholet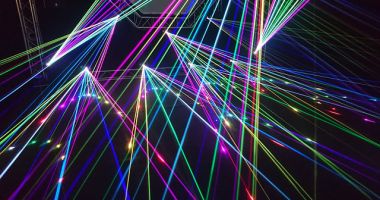 Urban Laser
Have fun a Urban Laser during your stay in Cholet and develop strategies to beat your opponents!

2 rue du Mans
49300 Cholet
09 54 50 37 88
+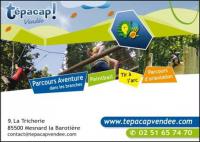 TEPACAP
Only 15 minutes away from Puy du Fou, Leisure complex La Tricherie is a very popular touristic site. Enjoy the natural diversity of this place during your stay in Vendée. Various activities are available: 7 progresssive tree-top itineraries for kids and adults, a paintball field, orienteering, archery...If you're in a competitive mood, you can also try other activities such as blowpipe, bowling or crossbow!
La Tricherie
85500 Mesnard la Barotière
02 51 65 74 70
+

Tour du grenier à  sel
This tower was nicknamed "tour du grenier à sel" by Cholet's inhabitants. It's a must-see during your stay in Cholet and the building became a Monument Historique in 1969.
Tour du grenier
49300 CHOLET
+

Le Puy du Fou
Puy du Fou is an incredible theme park which provides visitors with breathtaking historic shows. At the heart of Vendée and near the Brit Hotel Cholet, it's the perfectr place for you to have a memorable time with your family and friends. Enjoy impressive performances such as "les vikings", "le bal des oiseaux fantômes" or "la bataille du Donjon", which highly contributed to the eletion of Puy du Fou as best theme park in the world in 2014!
Le puy du Fou
85590 LES EPESSES
08.20.09.10.10
+

musée des métiers de la chaussure
The Musée des métiers de la Chaussure is located in a former factory where you'll discover machines over a 100 years old which still worked. Learn more about the craft of clog and shoe makers. Discover the permanent collection of shoes (sports, professional, original...).
6 rue Saint Paul
49450 SAINT ANDRE DE LA MARCHE
02 41 46 35 65
+

Indykart
Want to know what it's like to be a pilot? Come to the Malmongére circuit and go stretch your own limits.
Circuit de la Malmongére
49280 Saint Christophe Du Bois
02.41.56.02.31
+

Musée d'art et d'histoire
Get to know the historic and artistic heritage of Cholet as you visit the Museum of Art and History, located in the center of the city. The museum has an exceptional collection, presented in a contemporary architecture. Sculptures, paintings and various objects are testimonies of Cholet's history. Alone, with your family or friends, embark on a cultural adbenture during your stay in Cholet.
27 avenue de l
49300 CHOLET
02 72 77 23 22
+

Ciné Movida
Spend a nice evening with your family and friends in front of the latest movie: enjoy the rooms of Cholet movie theatre during your stay.
les arcades rougés
49300 CHOLET
08 92 68 75 35
+

Le théâtre municipal
The Saint-Louis theatre welcomes you for various surprising performances, so don't hesitate to come out and enjoy a show during your stay in Cholet!
Rue Jean Vilar
49300 CHOLET
+

Complexe Glisseo
Cholet's leisure complex has an ice rink, a fitness space and an aquatic space with 8 pools! You're guaranteed to have fun and relax with your family or friends.
avenue Anatole Manceau
49300 CHOLET
02 41 71 64 20
+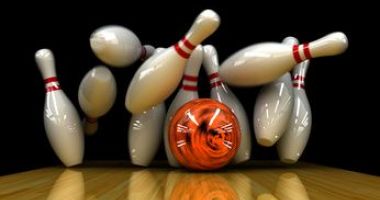 Bowling Stadium
The staff of Cholet's Stadium bowling welcomes you for a fun time! Get ready for a bowling game or enjoy one of the numerous pool tables!

34, rue d'Anjou 
49300 CHOLET
02 41 71 94 71
+

Parc Bon Pasteur
Wrapped up in bushes, this park has a reduced surface: a cave with a balcony, a chapel, a small square playgrounds and rest areas. Hurry up and come enjoy a relaxing moment with your family or friends!
rue du bordage chapeau
49300 CHOLET
+

Musée du Textile
Cholet's Textile museum presents all the steps of textile manufacture and also focuses on the working conditions of 19th century workers. You'll also get to see people weaving and temporary exhibitions. Come alone, with your family or with your friends for an enriching visit.
Rue du Docteur Roux
49300 CHOLET
02 72 77 22 50
+

Le sacré cœur de Cholet
Cholet's Sacré-Cœur church was built with local material. Several artists took part in interior and oustide architecture of this building, which has 49 bells and is the 16th most important bell towers (out of 113) in France.
14, rue Marc Sangnier
49300 CHOLET
+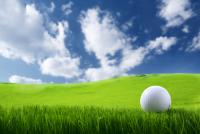 Golf
Cholet has an 18 holes golf course of 56 hectares with green spaces and artificial lakes. Once you're done golfing, relax at the clubhouse, set in the magnificent Landry castle. The restaurant of the club ("Chêne Landry") welcomes you in a warm and friendly atmosphere.
Allée du Chêne Landry
49300 CHOLET
02 41 71 05 01
+