Your activities in Angers

Parc de l'Arboretum Gaston Allard
Parc de l'Arboretum was created by a passionate botanist: Gaston Allard. The park hs over 10.000 plant species organized in four spaces: the fruticetum, the gardens, the oak tree alley and the conifers. Gaston Allard's dream was to gather plants from all over the world in a park and acclimatize them to our country: his dream can be considered as fulfilled. Have a great time at Parc de l'Arboretum.
9 Rue du Château d
49000 ANGERS
02 41 22 53 26
+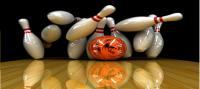 Silverbowl
Come have fun at Angers' Silverbowl and play on one of the 24 bowling alleys or 12 pool tables. Between two games, grab a drink at the bar! You'll have a great time with you family or friends at the Silverbowl of Angers.
Avenue Paul Prosper Guilhem
49070 BEAUCOUZE
+

Parc d'attraction l'arche
Spend a day filled with fun during your stay in Angers. L'arche has funr rides and pools so that children and adults can have a great day together!
L'arche
49170 La Possonnière
02 41 72 21 09
+

Musée des Sciences Naturelles
The Museum of Natural Sciences retraces the history oh human life since the Prehistoric era and hosts an exhibition about the evolution of nature. Admire the collections of fossils and endangered species. Discover the meteorite of Angers and the gold nugget. If you want to visit the museum on a Sunday, book before Thursday. Sunday visits must be booked before Friday noon.
43 Rue Jules Guitton 
49100 ANGERS
02 41 05 48 50
+

Patinoire Angers
Impress your friends with your skating skills at Angers' ice rink! You'll have some crazy fun with your friends or family.
6, allée du Haras
49100 ANGERS
+

Cinéma Gaumont Multiplexe
Spend a nice evening with your family and friends in front of the latest movie and enjoy the 12 rooms of this cinema during your stay in Angers.
Avenue des Droits de l'Homme
49000 ANGERS
+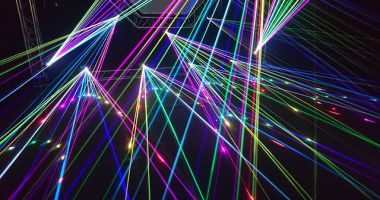 Laser game
Angers' Laser Game Evolution is the place to go if you like big thrills. Don't let your opponents surprise you. Whether you play solo or with ateam, strategy will be a weapon of choice to win! You'll have a memorable time with your family or friends at the Laser Game Evolution of Angers.

22 Boulevard Gaston Birgé
49100 ANGERS
02 41 86 12 34
+

Cinéma les 400 coups
Spend a nice evening with your family and friends in front of the latest movie and enjoy the 7 rooms of this cinema during your stay in Angers.
12, rue claveau
49100 ANGERS
02 41 88 70 95
+

Terra Botanica
Terra Botanica welcomes you in a unique atmosphere where children and adults will find all sorts of fun rides: in the water, on top of trees…They'll also enjoy 4D screenings and sensory shows. Embark on this wonderful adventure for a day or a weekend and immerse yourself in the vegetal worlds where you'll experience big thrills!
Avenue du Lac de Maine
49000 ANGERS
0 2 41 22 32 20
+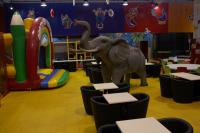 Badaboum Circus
Your kids are going to love Badaboum Circus: ball pools, slides, monkey bridges, interactive games…All sorts of fun activities are available! Adults will also find an are to relax, with snacks and a babyfoot. Don't hésitate and come spend a great moment with your family during your stay in Angers!
1 bd Gaston Birgé
49100 Angers
02 41 95 28 54
+

Holly Park
Children and adults will have funat Holy Park: paddle boats, Ferris wheel…Tons of freat activities are available for you to have a break time!
D766
49150 ECHEMIRE
02 41 89 70 25
+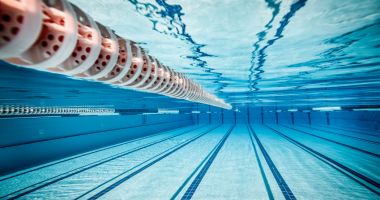 Piscine Aquavita
Aquavita is a swimming pool where the whole family can have fun and relax, whether in the paddling pool, in the regular pool, on the water slides or at the balneo space. If tyhe weather is nice, you can also enjoy an outdoor pool.

1 Place AquaVita
49000 ANGERS
02 41 39 63 63
+

château d'Angers
If you're staying in Angers, don't miss the chance to visit the castle of the Dukes of Anjou, right at the heart of the city. A magnificent building which will surprise you with its gardens, its architecture and the biggest medieval tapestry!
2 Promenade du Bout du Monde 
49100 ANGERS
02 41 86 48 77
+

Ouistiti Compagnie
Your kids will have a crazy fun time at parc Ouisititi! The park is divided in two universes: La petite brousse for kids up to 3 years old and L'aventure tropicale for kids between 4 and 12 years old. Don't hesitate to come for a fun time during your stay in Angers!
Rue Alienor d
49070 Beaucouzé
02 41 37 86 94
+

Zoo de la Doué
Zoo de la Doué hosts numerous endangered animal species. Its biopark works in order to help these species reproduce so that they don't disappear from our planet. You'll discover some magnificent animals, each more intertesting than the other; Don't hesitate to come epxlore this fascinanting place with your family or friends during your stay in Angers.
103, rue de Cholet
49700 Doué la Fontaine
02 41 59 18 58
+

Le refuge de l'arche
Le refuge de l'arche is open all year long and welcomes wounded and sick animals to heal them. Only animals who are unable to live on their own are kept at the refuge. Don't hesitate and come discover this magnificent zoo and the stories of our animals.
Route de Ménil Saint-Fort
53200 CHATEAU GONTIER
02 43 07 24 38
+

Le jardin des kangourous
Le jardin des kangourous is an exceptional place where animals run free. Admire them and feed them! You won't forget this experience.
Route de Savennières
49170 La Possonnière
02 41 72 65 50
+