Your activities in Saint-Nazaire

Océarium du Croisic
Discover the marine world and its different species through various activities conceived as part of an interactive visit. Children and adults will be equally amazed!
Avenue de Saint-Goustan
44490 Le Croisic
02.40.23.02.44
+

Ecomusée de Saint Nazaire
Saint-Nazaire's ecomuseum is located in the harbour and is dedicated to life in the sea and on the port. Spend a great time visiting the permanent exhibition with your family or friends.
Saint-Nazaire, Avenue de Saint-Hubert,
44600 SAINT NAZAIRE
02 51 10 03 03
+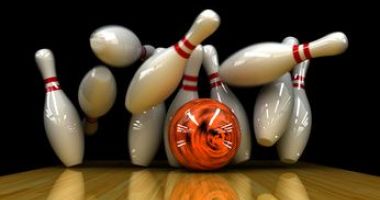 Bowling
Saint-Nazaire's bowling is great for a nice moment with your family or friends.

Allée de la Mer d
44600 SAINT NAZAIRE
02 40 70 40 40
+

Monkey forest
Have fun in the trees of the Monkey forest through 9 progressive circuits.
Route de Guérande-Herbignac
44350 St Molf
06 60 84 46 00
+

Sous Marin Espadon
For over 20 years, the Espadon has been moored in the harbour of Saint-Nazaire. This former military building dates back to the post-war period.
avenue de la forme écluse
44600 SAINT NAZAIRE
+

TEPACAP Savenay
Have fun at Savenay adventure park during your stay in Saint-Nazaire. Enjoy various game universes: tree-top climbing, paintball and all sorts of fun activities on the ground. You can also take part in a teepee trip, where adults and childrens will enjoy playing Indians.
Route du lac
44260 SAVENAY
02 40 58 30 30
+

XSL Paintball
Have fun at Guérande's paintball during your stay. Speed and strategy will be your strong points.
Rte de Guérande-Herbignac
44350 GUERANDE/St MOLF
06-20-51-11-87
+

Escal'Atlantic
Immerse yourself in the universe of ocean liners at Escal'Atlantic. Embark on a great excursion with your family or friends in Saint-Nazaire submarine base.
Boulevard de La Légion d'honneur
44600 Saint-Nazaire
02 28 540 640
+

cinéville
Spend a nice evening with your family or friends in front of the latest movie. Enjoy the rooms of our movie theatre during your stay in Saint-Nazaire.
5 boulevard de la légion d
44600 Saint-Nazaire
+