Your activities in Ancenis

Natural'Parc
Visit Natural'Parc and discover no less than 500 animals on this 13 heactares space! You'll get to enter in their pen and try many fun activitie with your friends or family: karting, inflatable structures…Everything is meant for you to have a great day!
Route de Saint Sauveur de Landemont
49270 SAINT LAURENT DES AUTELS
02 40 83 78 25
+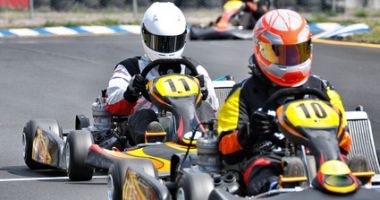 Karting
The Karting of Ancenis welcomes you in its premises for an adrenaline-filled moment! Hump on a KFS 100 kart and enjoy big thrills with your family or friends.

540 rue Pierre Levasseur
44150 ANCENIS
02 40 96 29 26
+

Musée de Louis de Funès
Learn more about the life of famous French actor Louis de Funès through a visit of the museum which was dedicated to him by his wife and sons. The museum is set in a castle where he live, inthe town of Le Cellier.
Château de Clermont
44850 LE CELLIER
02 51 85 36 26
+

Cinéma Eden
Spend a nice evening with your family and friends in front of the latest movie as you enjoy the cinema of Ancenis.
67, rue st fiacre
44150 ANCENIS
+

Jardin des enfants de l'an 2000
This garden first opened in 2002, in honor of the children born in 2000. Each kid had picked a tree and a plaque with its name and date of birth was planted a the bottom of the tree. Discover this magnificent park during your stay in Ancenis.
Avenue du général de Gaulle
44150 ANCENIS
+