Your activities in Avignon

Jardins de l'abbaye Saint André
Discover the gardens of Saint-André: the Italian garden and the Mediterranean garden. You'll also discover the abbatial palace and its exhibitions and paintings. A fascinating discovery guaranteed to amaze you. Don't hesitate and come visit the gardens of the Saint-André abbeyduring your stay in Avignon.
Rue Montée du Fort
30400 Villeneuve-lès-Avignon
04 90 25 55 95
+

Musée Angladon
The Angladon Museum has some impressive art collections. Travel through history during your visit and dive into the 18th, 19th and 20th centuries to discover the fascinating work of artists such as Manet, Sisley, Van Gogh or Modigliani. This place is a must-see during your stay in Avignon.
5 rue Laboureur
84000 AVIGNON
04 90 82 29 03
+

Musée Epicurium
The Epicurium museum is close to Avignin, in Provence. This place is entirely dedicated to fruits and vegetables. Wake up your senses with a fun visit and discover vegetable gardens, orchards, greenhouses and beehives and visit the museum.
TERRALIA – Cité de l'alimentation - Rue Pierre Bayle
84916 AVIGNON
04.32.40.37.71
+

Musée de la Lavande
Famous for its scent, lavender is a fascinating plant. Since 1991, a museum located near Avignon is entirely deicated to lavender. Discover the story of this purple plant thanks to an audio guide.
276 Route de Gordes
84220 COUSTELLET
04 90 76 91 23
+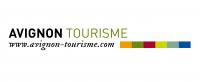 Office de tourisme d'Avignon
Find information about what to do in Avignon at the tourist office.
41, cours Jean Jaurès
84000 AVIGNON
04 32 74 32 74
+

Musée d'histoire naturelle
The Requien Museum is set in the Raphélis hotel and retraces the story of Vaucluse's wildlife since prehistory. Adults and children will be happy to see that the museum has countless examples (over a million) and a rich study library. Enjoy this visit alone or with company during your stay in Avignon.
67 Rue Joseph Vernet
84000 AVIGNON
04 90 82 43 51
+

Patinoire
Avignon's ice rink is the ideal place for a great time with your family or friends. You'll have enough room to dance to the music!
2483 Chemin de l
84140 AVIGNON
+

Musée Lapidaire
This museum presents archeologic collections in which several civilizations are represented. Alone, with your family or friends admire various sculptures, paintings, sarcophagi and many daily life objects.
27 rue de la République
84000 AVIGNON
04 90 85 75 38
+

Musée Calvet
The Calvet Museum presents archeologic, ethnographic and decorative arts collections from the 15th to the 20th century through paintings, sculptures, drawings and objects. Discover the work of Camille Claudel, Giambologna and many other famous characters from the region . You'll have a great time visiting the Calvet Museum with your family or friends.
65 Rue Joseph Vernet
84000 AVIGNON
04 90 86 33 84
+

Cinéma Utopia
Spend a nice evening with your family and friends in front of the latest movie as you enjoy the rooms of Avignon's movie theatre.
4 Rue des Escaliers Sainte-Anne
84000 AVIGNON
04 90 82 65 36
+

Musée du petit palais
Discover the collections of the Petit Palais, where over 300 art pieces from Middle Age and Renaissance are displayed (paintings, sculptures, drawings...). Admire the work of botticelli, Giovanni Di Palo and many other great artists!
Palais des archevêques  Place du Palais des Papes
84000 AVIGNON
04 90 86 44 58
+