Pitchoo
Pitchoo has all sorts of fun games: monkey bridges, ball pool, inflatable castle…Parents will be able to enjoy a drink, a book or watch TV in a dedicated area.
route d
12850 Onet le château
05.65.47.49.52
+

Musée Denys Puech
Visit the Denis Puech museum and get to know the work of this artist native of the region.
Place clémenceau
12000 RODEZ
05 65 77 89 60
+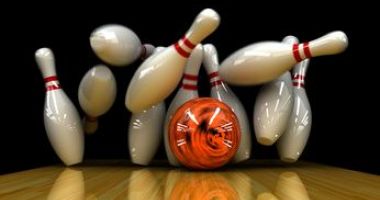 Bowling du rouergue
The bowling of Rodez is a great place for a fun moment with your family or friends as you compete for the win!

BOWLING DU ROUERGUE BASTIDE 
12850 RODEZ
05 65 67 08 15
+

Golf
Rodez has an 18-holes golf course named Blue Green where you'll have access to several exceptional panoramas on Rodez city. Blue green makes golf accessible to everyone, so you have zero excuse: you must try playing it like American golfer Tiger Woods!
Avenue de Vabre
12850 ONET LE CHÂTEAU
05 65 78 38 00
+

Woodland
Woodland welcomes you in its 10.000 sqm park. Be strategic so your opponents can't get you!
AMPIAC
12510 DRUELLE
06 60 42 55 20
+

La Forêt des Singes
Visit this unique park where over 150 monkeys run free in a forest of 20 hectares. You'll get to admire the hilarious show of these cute monkeys running around. You'll spend a nice moment with your friends or family!
La forêt des singes
46500 ROCAMADOUR
05 65 33 62 72
+

Le jardin des bêtes
Explore the zoologic park of Rodez and discover over 250 animal species: marmosets, artic foxes, prairie dogs…Have a magical time with your family and friends!
340 route des barthes
12630 GAGES LE BAS
05 65 42 66 40
+

Vert Tea Jeu
in need of a big thrill? The staff of Vert Tea Jeu welcomes you for a gun time! Try the 120 meter long zip-line, the monkey bridges. You can also climb up cliffs and admire breathtaking landscapes! A picnic area is available.
Le Belot
12850 SAINTE RADEGONDE
06 81 30 79 22
+

La maison des abeilles
Discover the life of bees and the job of apiculturists through an exhibition which presents its many evolutions. Children and adults will be amazed by these fascinating insects.
L
46500 ROCAMADOUR
05 65 33 66 98
+