Your activities in Narbonne

Aquajet
Narbonne's aquatice center combines three types of activities in one structure: a swimming pool, an ice rink and a bowling. Come have fun and relax in this huge complex with your family or friends.
Espace de liberté - Saint-Crescent Sud,
11100 NARBONNE
04 68 42 17 89
+

Paintball
Have fun at Narbonne's paintball during your stay, strategy and speed will be your strong points.
Route de Narbonne plage
11430 GRUISSAN
06 61 37 82 49
+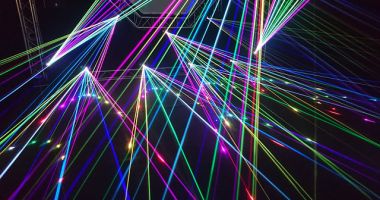 Laser Game Megazone
Have fun at Narbonne's Laser Game during your stay. You'll have a crazy fun time with your family and friends. Be smart to win the game: madness, speed and strategy will be your strong points!

Avnue Croix sud
11100 NARBONNE
04 68 46 94 38
+

Cinéma CGR
Spend a nice evening with your family and friends in front of the latest movie, enjoy the 9 rooms of Narbonne's cinema.
route de perpignan
48100 NARBONNE
04 68 41 95 50
+

Réserve Africaine de Sigean
The doors of the zoo of Sigean are wide open for you to discover savanna animals!
19, Chemin Hameau du Lac
11130 SIGEAN
04 68 48 20 20
+

La cathédrale Saint Just et Saint Pasteur
The cathedral Saint-Just-et-Saint-Pasteur is one of the highest in Franceand dominates Narbonne's old quarters. The donjon of the former Archbishop's Palace is a reminder of the economic and political power of Narbonne's prelates. Come visit this cathedral during your stay in Narbonne!
rue armand gauthier
11100 NARBONNE
04 68 90 30 65
+

Sun Kart
Get your shot of adrenaline from Sun Kart in Narbonne!
Route de Narbonne plage
11430 Gruissan les Ayguades
04 68 49 95 20
+