Your activities in Carcassonne

O2 Aventure (accrobrache)
Seven tree-top circuits are available right at the heart of Carcassonne, with different levels of difficulty: from the "Bambi" circuit is available for children of 4 years old and up to the red circuit set from 6 to 15 meters high. Children and adults are guaranteed to have a blast! A picnic area is also available on the site.
Lac de la Cavayère
11000 CARACASSONNE
04 68 25 33 83
+

Basilique saint nazaire
Visit the Saint-Nazaire Basilique built in roman and gothic styles. Its stained-glass windows are the most beautiful of Midi. Its outside and inside architecture will amaze you without a doubt, so don't hesitate and come discover this magnificent place during your stay in Carcassonne.
La cité
11000 CARCASONNE
+

Château et remparts de la cité carcassonnes
The castle of the Counts and its fortifications make Carcassonne the biggest fortified city in Europe. This well-preserved building will surprise you with its Gallo-Roman military architecture. Alone or with your friends or family, discover this fascinating castle and ramparts, which are part of UNESCO's World Heritage.
1 Rue Viollet le Duc
11000 CARACASSONNE
04 68 11 70 76
+

La cité de carcassonne
Carcassonne is a medieval citadel with Gallo-Roman origins. You'll be impressed by its 52 towers. Take a lovely walk with your family or friends and don't leave Carcassonne without roaming through the alleys of the medieval citadel.
Cité médiévale
11000 CARCASSONNE
+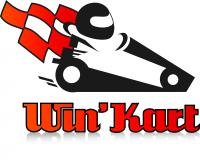 Win'kart
Carcassonne's karting welcomes you for a race where you'll experience big thrills. If you have a competitive spirit, be careful and don't let your opponent overtake you!
Route de Bram
11000 CARCASONNE
04 68 25 67 07
+

Cap Cinéma
Spend a nice evening with your family and friends in front of the latest movie as you enjoy the 9 rooms of Carcassonne's movie theatre.
zone industrielle du pont rouge
11000 CARCASONNE
+

Musée de la chevalerie
The musée de la chevalerie will take you through 10 centuries of history. Weapons, armors, costumes and accessories are displayed for the pleasure of children and adults. An art gallery also presents the work of other artists such as painters or couturiers...If you're staying in Carcassonne, you must see this place!
15, rue Gustave Fabre
11000 CARCASSONNE
04 68 72 75 51
+

Les portes narbonnaise
These doors are framed by twin towers. Built in a gothic architectural style, they are the city's keepers.
La cité
11000 CARCASONNE
+

Le Parc Australien
This Australian park will enable you to discover Oceania. You'll get to see exceptional animals and immerse yourself in a passionating culture. You can also try original music instruments such as "didgeridoo". Don't miss the chance to visit this place with your family during your stay in Carcassonne.
Chemin des Bartavelles
11000 CARACASSONNE
04 68 25 86 83
+

Royal Kids
Royal Kids is a true paradise for children: a maze castle, make-up activities, contests and Léon the mascot…The whole family will have a blast!
Z.I. du Pont Rouge
11000 CARCASSONNE
04.68.77.88.80
+