Your activities in Poitiers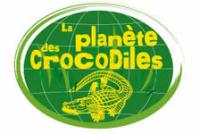 La Planète des Crocodiles
Open all year long, la Planète des Crocodiles is just the place you need for a fun moment with your friends and family! Discover a tropical universe where turtles and crocodiles live hamoniously.
Rte fond d
86320 CIVAUX
05 49 91 80 00
+

Parc de blossac
Parc de Blossac has a surface area 9 hectares and is one of the most beautiful parks in France and was conceived during the 18th century. The park also has a zoologic park! Discover this fascinating place with your family or friends during your stay in Poitiers.
Parc de Blossac
86000 POITIERS
+

Aventhuré
Come have fun on tree-tops, as you follow the 9 circuits. You'll have a great time with your family or friends!
50, chemin de Fontpourry
86540 Thuré
06.25.71.44.74
+

Luka Land
Your kids will have a great time with their friends at Luka land!
177 avenue du 8 Mai 1945
86000 POITIERS
05 49 52 68 82
+

Théatre Gallo Romain du vieux Poitiers
In the south east of Poitiers, discover the Gallo-Roman theatre in the ancient part of town called "Vetus Pictavis"("le vieux Poitiers"). An imposing building with a diameter of 116 m. You'll find testimonies of an intense life, z grid street plan, houses, temples…and various remains of the city. Hurry up and come discover this ancient part of Poitiers city.
theatre gallo romain
86530 NAINTRE
+

Labyrinthe Végétal
Have fun looking for your way out of this vegetal maze with your family or friends§
Bréhus
86700 ROMAGNE
05 49 87 45 27
+

Stoony Park
The doors of Stoony Park are wide open for a crazy and fun time with your family or friends!
15 avenue de Châtellerault
86440 Migné-Auxances
05 49 88 56 52
+

Jardin des sens
Jardin des sens is a place where all your senses will be put into action. This fascinating garden specializes in plants which will challenge your sense of smell and your taste. Touch spiky and soft plants and let the bamboo noises enchant you…Jardin des sens often organizes activities.
Hôpital Pasteur - 15 Pont Saint-Cyprien
86000 POITIERS
05.49.85.11.66
+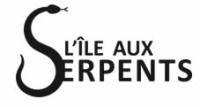 L'île aux serpents
Visit l'île aux serpents and admire snakes, lizards, crocodiles, turtles and and other mammals. A unique experience!
Route de Montmorillon
86290 LA TRIMOUILLE
05 49 912 345
+

La vallée des singes
Discover up close various monkey species running free at the Vallée des Singes!
Le Gureau
86700 ROMAGNE
05 49 87 20 20
+

Fun Forest
Fun Forest has 6 progressive itineraries where you'll have to outdo yourself step by step.
Rue René Cassin
86240 FONTAINE LE COMTE
06.27.03.28.33
+

ticky parc (pour enfant)
Ticky Parc is a leisure complex located at the gates of Poitiers city where you'll have a great time with your family or friends. Trampoline, pedal karts and inflatable games are available for your children so they can have fun in a green space. Briung picnis and snacks, lunch tables are available on the site.
Rue du clain - la varenne
86280 SAINT BENOIT
06 59 88 12 75
+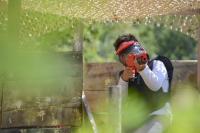 paint Ball - Hot Shoot Color
Hot Shoot Colors is a paintball complex in Poitiers, with a surface area of 8000 sqm. The whole staff is here to make sure that your have fun with your family or friends. Whether you've tried paintball before or not, don't hesitate to come and experience the joys of this thrilling game! Be careful not to let the opposing team surprise you!
La Germonière
86360 MONTAMISE
06 07 19 63 98
+

Musée Sainte-croix
The Sainte-Croix Museum has rich collections from various historic eras such as Prehistory, Ancient History or Midle Age. The 19th and 20th centuriesare represented through paintings, sculptures and objects of famous artists such as Rodin or Claudel.
3bis Rue Jean Jaurès
86000 POITIERS
05 49 41 07 53
+

Kart Center Poitiers
Come get your dose of adrenaline during your stay in Poitiers. You'll have a crazy time with your family or friends!
Avenue de la loge
86440 MIGNÉ AUXANCES
05 49 51 23 71
+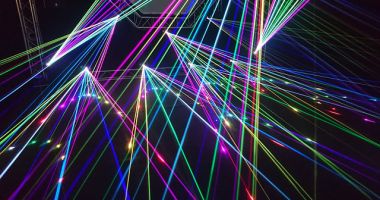 Laser Game
The Laser Game Evolution of Poitiers is a great place for a fun moment with your family or friends. Be careful, you'll need to use strategies and react fast because your enemies could be anywhere! Be as discreet as possible, because they're always watching you.

ZA porte d
86000 FONTAINE LE COMTE
05 49 30 07 77
+

Cinéma CGR
Spend a nice evening with your family and friends in front of the latest movie and enjoy the 8 rooms of this cinema during your stay in Poitiers.
24 Place du Maréchal Leclerc
86000 POITIERS
05 49 41 12 75
+

Le Futuroscope
Futuroscope is a parc dedicated to multimedia and audiovisual media, robotics and cinema. Have fun dancing with the robots and enjoy the aquatic show of Lady O (One of the biggest aquatic scenes in Europe). Embark on 4D adventure with the Minimoys, voted best ride in the world!
avenue René Monory 
86360 CHASSENEUIL DU POITOU
05 49 49 30 00
+

Les géants du ciel
Discover a magnificent and fascinating birds of prey show in the castle of the bisops of Poitiers, where children and adults are guaranteed to have a wonderful experience!
23 rue des Puys
86300 Chauvigny
05 49 46 47 48
+