Ciné Le Liberty
Spend a nice evening with your family and friends in front of the latest movie at Fumel's cinema.
rue de la fraternité
47500 Monsempron-Libos
05 53 71 59 20
+

Jardin de Fumel
Visit the garden of Fumel during your stay.
jardin de fumel
47500 FUMEL
+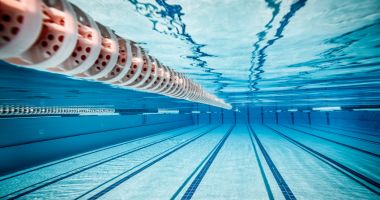 Piscine de Fumel
Fumel's swimming pool has 25 meter long athletic pool, another pool for fun activities and a mineral beach. Everything is meant for you to have fun all day long.

Avenue de Bonaguil
47500 FUMEL
08 99 23 30 10
+

Parc en ciel
In the middle of Lot-et-Garonne, Parc en ciel offers a tree-top circuit, a swimming area, a mini golf and outdoor games. You can also grab a bite on the site.
Moulin de Courrance
47150 Lacapelle-Biron
05 53 71 84 58
+

Château Bonaguil
Château de Bonaguil is close to Fumel and it is considered by many as one of the most beautiful fortresses of France. Built on a spur, this building illustrates the evolution of defense techniques from the Middle Ages to renaissance. A true architectural masterpiece!
Mairie de Fumel
47500 FUMEL
02 53 71 90 33
+

Musée de la préhistoire
Why is climate changing? Where did prehistoric men live? Are scientists always right? Fumel's Prehistoric Museum has answers to all these questions. The museum is divided into four parts: the climate, the adaptation to one's environment, the enigma of pointe de Sauveterre and Fumel's territory,
Le bourg
47500 SAUVETERRE-LA-LEMANCE
05 53 40 73 03
+