Centre aquasud
Enjoy the two pools of Agen's swimming pool!
Avenue d
47000 AGEN
05.53.48.02.63
+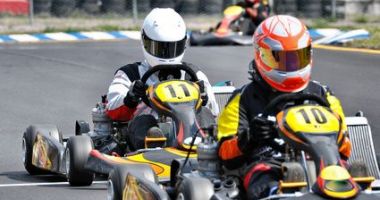 Karting
The staff of Agen's karting welcomes your for a pure moment of adrenaline and fun. Be careful: this 1200 m circuit is rather technique, so you'll have to be strategic all along the race. Have fun!

Kartagen RN 21 Ramonde
47390 LAYRAC
05 53 87 84 52
+

Royal Kids
Royal Kids is a true paradise for children: a maze castle, make-up activities, contests and Léon the mascot…The whole family will have a blast!
Zone commerciale de Redon
47 240 BON-ENCONTRE
05.53.48.38.31
+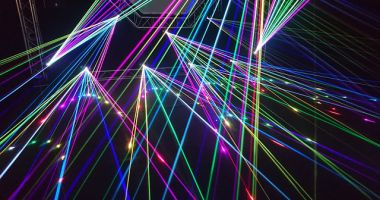 Laser Lander
Face your opponents at the Laser Lander during your stay in Agen. The staff welcomes you in this incredibly dynamic place, located at the south of Agen. It's the ideal way to have a pure moment of fun with your family or friends.

ZAC Agen Sud - Avenue du Midi
47000 AGEN
05 53 48 74 33
+

Golf
The Golf of Agen-Boe has an original course on the sumptuous site of the castle of Allot. Be clever and use strategy to not miss your swing!
route de layrac
47550 BOE
05 53 87 65 69
+

Walibi sud ouest
Walibi Sud Ouest is a perfect theme park for the whole family, with rides for children, adults and fans of big thrills. So hurry up and come spend a memorable time with your family and friends!
Château de Caudouin
47310 ROQUEFORT
05 53 96 58 32
+

Happy Forest
Come have fun in the trees at Happy Forest and discover a little farm: guinea pigs, sheeps, pigs, horses, peacoks…Happy Forest is a great place for children and adults!
Lieu dit Fourtis
47480 PONT DU CASSE
06.06.49.48.54
+

Cap cinéma
Spend a nice evening with your family and friends in front of the latest movie as you enjoy the 10 rooms of Agen's movie theatre during your stay.
9, rue de prune
47000 AGEN
06 88 34 78 18
+

Musée des beaux arts
Located on place Esquirol, this museum is set in a magnificent 15th century building. It is now the most renowned museum in the southwest part of France, thanks to the quality and diversity of its collections. During your visit, you'll have the chance to admire the work of Goya as well as objects from the castle of Aiguilllon and 19th century paintings...
Place du Docteur Esquirol
47000 AGEN
05 53 69 47 23
+

Parc des pirates
The parc des pirates is a leisure park for kids, where the goal is to find the pieces of captain "Barbebrune"'s boat and solve 25 riddles to find its treasure. Have fun treasure hunting with your family.
mounet
47140 PENNE AGENAIS
05 53 41 36 23
+