Your activities in Bordeaux

Cinéma utopia
Spend a nice evening with your family and friends in front of a good movie and enjoy the rooms of our cinema during your stay in Bordeaux.
5 Place Camille Jullian
33000 BORDEAUX
05 56 52 00 03
+

La coccinelle
La coccinelle is both a theme park and an animal park. Tons of rides for children and adults are available. You kids will be able to bottle-feed the animal of the farm. You can also have fun in the aquatic space, so don't hesitate and come have fun with your family during your stay!
LA HUME – Parc de loisirs
33 470 GUJAN MESTRAS
05 56 66 30 41
+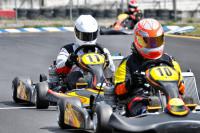 Kart System
Enjoy the athletic and dynamic atmosphere of Kart System during a crazy outdoor karting race. Several tracks are available for children and adults. Get ready to feel the adrenaline rise!
Avenue Marcel d'Assault
33000 MERIGNAC
05 56 47 64 19
+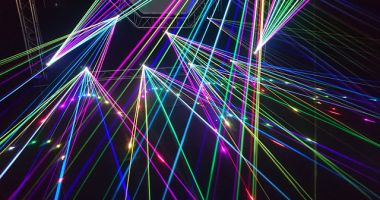 Laser game
While staying in Bordeaux, have fun playing laser game with your family or friends. Whether you play solo or with a team, you'll have to overcome darkness and obstacles…But your natural reflexes and the strategies that you'll develop will be strenghts. You're guaranteed to have fun with your family or friends!

45 avenue JF Kennedy
33700 MERIGNAC
05 56 97 99 63
+

Kart System Indoor
Bordeaux's Kart System Indoor welcomes you for a race or a bowling game. You're guaranteed to have fun with your family or friends!
Rue du grand Barail
33300 BORDEAUX LAC
05 56 43 29 49
+

Royal Kids
Royal Kids is a true paradise for children: a maze castle, make-up activities, contests and Léon the mascot…The whole family will have a blast!
6, rue Henry le Chatelier
33600 PESSAC
05.56.08.70.18
+

le miroir d'eau
The miroir d'eau is quite visible. Located right in front of Place de la Bourse. It's one of the most emblematic elemnts of Bordeaux. A few centimeters of water cover up the paving, turning it into a miror. Place de la Bourse reflects in the water and turns into a true masterpiece!
place de la bourse
33000 BORDEAUX
+

Zoo de Bordeaux Pessac
The Zoo of Bordeaux Pessac is a must seeduring your stay: you'll discover cute, captivating and terrifying animals! Travel the world the world within a day at the Zoo of Bordeaux Pessac.
3 Chemin du Transvaal
33600 Pessac
05 57 89 28 10
+

Musée des arts et metiers de la vigne
The musée des arts et des métiers de la vigne has a permanent exhibition about vine from its growing to wine tasting. The museuyù also presents the professions which are related to wine, such as oenology or the fabrication of barrels. Alone, with your family or friends immerse yourself in the wine culture.
25 Route de la Gare
33480 MOULIS EN MEDOC
02.05 56 58 01 23
+

20 Quai de Bacalan
33300 BORDEAUX
05 56 01 07 07
+

Musée du vin et du négoce
Before it became the Musée du vin et du négoce de Bordeaux, this place used to be a wine cave. This type of cave is typical of the region and hosts objects and archives which retrace the story of great families of merchants. Alone, with your family or friends, take part in a wine tasting and discover great Bordeaux wine designation.
Cellier des Chartrons, 41 Rue Borie
33000 BORDEAUX
05 56 90 19 13
+

Musée National des Douanes
Discover the musée national des douane and learn more about the construction of the French state. First, you'll visit the historic part of the museum, then you'll see how custom officers work nowadays.
1 quai de la douane
33064 BORDEAUX
05 56 48 82 82
+

Cinéma Mégarama
Spend a nice evening with your family and friends in front of the latest movie and enjoy the rooms of the Mégarama cinema during your stay in Bordeaux.
7 Quai de Queyries
33100 BORDEAUX
08 92 69 33 17
+

TOUR PEY-BERLAND  
Tour Pey berland was built in 1440 and is located at the very heart of Bordeaux. Admire a sumptuous panorama of the city from the first and second terrace and marvel at the gothic architecture of this tower.
Place Pey Berland
33000 BORDEAUX
05 56 81 26 25
+

Casino Bordeaux
Try your luck at the casino Barrière of Bordeaux. Slot machines and various games tables are available. Have fun trying to hit the jackpot!
Rue Cardinal Richaud
33300 BORDEAUX
05 56 69 49 00
+

musée d'aquitaine
The Aquitaine Museum has collections about the history of Bordeaux and its region. Discover beautiful art pieces through archeologic, historic and ethnographic collections. Temporary exhibitions are also presented so don't hesitate to visit the museum's website to stay updated about upcoming events.
20 Cours Pasteur
33000 BORDEAUX
05 56 01 51 00
+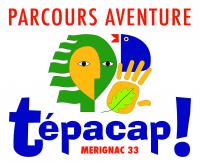 Tepacap Aventure
In Bordeaux, come to Tepacap Aventure for a memorable time with your family or friends. Children and adults will equally enjoy this fun park! "Le monde des pitchounes" is an area reserved to kids smaller than 1,20m. 6 circuits were designed for the most courageous with an increasing level of difficulty.
Domaine de Pelus, 10 rue Archimède
33700 Mérignac
06 09 533 338
+

Full Metal Paintball
Full Metal Paintball welcomes you in a dynamic atmosphere where you'll have fun while enjoying nature. Be strategic and run fast to win the game!
105 Avenue Louis Barthou
33000 BORDEAUX
06 31 06 45 22
+

Palais Gallien  
Palais Gallien is a remain of the end of the 2nd century and part of the Gallo-Roman era. 15.000 people used to gather in this amphitheatre to watch games. Discover this magnificent historic monument!
rue du Docteur Albert Barraud
33800 BORDEAUX
+

Aqualand
Aqualand welcomes you for all sorts of fun water activities for children and adults!
Route des Lacs
33470 GUJAN MESTRAS
05.56.66.39.39
+