Stade Amédée-Domenech
Experience the atmosphere of a real rugby stadium! The Amédée-Domenech stadium is the official stadium of CA Brive and can host up to 15.000 people
116 avenue du 11 novembre 1918
19100 Brive la Gaillarde
+

Pans de Travassac
Come discover this natural space and visit the ardoisières de Travassac.
Chemin des Maurines
19270 Donzenac
+

Gouffre de la Fage
Discover stalagmites, stalactites, paleontological deposits and bats in this rock cavity located only a fews kilometers away from Brive.
Abime de la Fage
19600 Noailles
+

Les Jardins de Colette
The peace and tranquility of this 5 hectares garden where five regions are represented: Bourgogne, Franche-Comté, Bretagne, Corrèze and Provence.
La Chassagne
19240 Varetz
+

Collégiale Saint-Martin
This religious building built in the 12th century is a good exemple of roman architecture and a Monument Historique.
Place Charles De Gaulle
19100 Brive la Gaillarde
+

théâtre municipal
This théâtre is dedidicated to live art with an eclectic programming all year long.
1 avenue de Paris
19100 Brive la Gaillarde
+

Patinoire
Have fun with your family or friends on this huge ice rink (1428 sqm).
Avenue Léo Lagrange
19100 Brive la Gaillarde
+

Collège des Doctrinaires
This magnificent building was buil in the 17th century. The Collège des Doctrinaires has now become the city hall.
4 place hôtel de ville
19100 Brive la Gaillarde
+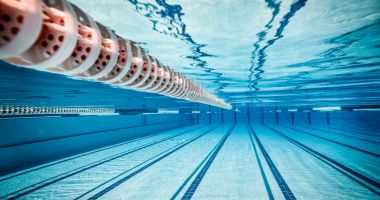 Piscine
Whether you want to work out or you relax, come to Brives' swimmimng pool. You'll also enjoy a hot bath, water springs, water jets and a 50 meter long pool.

rue Noël Boudy
19100 Brive la Gaillarde
+

Le Musée Labenche
This beautiful typical Renaissance building hosts archeology and art collections.
26 bis boulevard Jules Ferry
19100 Brive la Gaillarde
+