Your activities in Saintes

Saint-Eutrope de Saintes
Located in Saintes, the Abbaye aux dames is a former Benedictine abbey on the right bank of the Charente river. You can visit this place on your own or with an audio guide.
56 Rue Saint-Europe
17100 SAINTES
05 46 74 23 82
+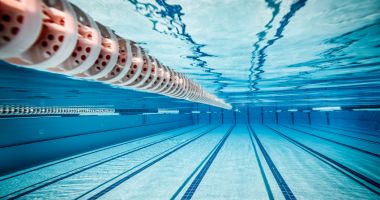 Piscine Aquarelle
Have fun with your family or friends at the aquatic center of Saintes! Everything about this place is meant to entertain you: a 70 m long water slide, a spa with a sauna and a hammam, as well as indoor and an outdoor pool…So don't hesitate and come enjoy a fun and relaxing moment during your stay in Saintes!

Allée de la Guyarderie
17100 Saintes
05.46.92.35.05
+

Amuz et vous
Amuz is a leisure park for the whole family, where you'll find trampolines, mazes, monkey bridges, ball pools, katring tracks and many other perks. An are is dedicated to parents, with snakcs, a TV and Wi-Fi, so don't hesitate to come with your family during your stay in Saintes!
11, rue des Brandes
17100 Saintes
0 811 26 26 36
+

château de La Roche Courbon
Visit the magnificent castle of La Roche Courbon. This fabulous building was built in a spur during the 11th century. Follow the guide to understand the story of this castle and its paintings. Admire French gardens (labelled Jardins Remarquables in 2004 and 2010) and explore the forest to access caves and the Prehistory Museum.
Château de la Roche Courbon
17250 SAINT PORCHAIRE
05 46 95 40 10
+

Abbaye de Fontdouce
The abbey of Fontdouce is an original place where you'll discover various shows and exhibitions and relax. This gothic style building will surprise you for sure!
Abbaye de Fontdouce
17770 Saint Bris-des-Bois
+

Parc Aventure de la Vallée de Fontdouce
Have fun in the trees through 6 progressive circuits and get a good shot of Adrenaline!
vallée fontdouce
17770 ST BRIS DES BOIS
05 46 74 77 08
+

Cathédrale saint Pierre
The Sainte-Europe church was built in Saintes during the first half of the 6th century. Nowadays, you can still admire some of its remains and its more modern facade, which dates back to 1831.
Cathédrale Saint Pierre
17100 SAINTES
+

Musée Dupuy Mestreau
The musée Dupuy-Mestreau presents regional collections with furniture, paintings and objects of the daily life which date back to the 18th century. A one hour visit children and adults will equally appreciate.
4 Rue Monconseil
17100 SAINTES
05 46 93 36 71
+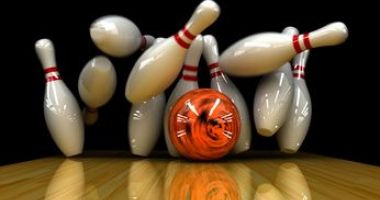 bowling
The staff of the bowling of Saintes welcomes you in a warm and dynamic atmosphere so you can have a great time with your family or friends. You can also play pool or relax at the bar.

19 Rue des Rochers
171000 SAINTES
05 46 95 04 04
+

Amphithéâtre  Gallo Romain
Saintes is a French Town of Art and History with fascinating monuments such as the Roman amphitheatre, classified as Monument Historique. This amphitheatre is the most well-preserved of the atlantic coast.
20 Rue Lacurie
171000 SAINTES
05 46 97 73 85
+