Planet Exotica
Royan's botanical garden is divided into four parts: the rose garden, where you'll discover delicious smells, the aromatic garden, the tropical greehouse and the happiness farm for kids! Some additions were recently brougt to the gardens: you'll discover replicas of dinosaurs in their natural habitat!
5, avenue des Fleurs de la Paix
17200 ROYAN
05 46 38 00 99 
+

Cinéma ABC
Spend a nice evening with your family and friends in front of the latest movie and enjoy the rooms of the ABC cinema during your stay in Royan.
65 front de mer
17200 ROYAN
08 92 68 00 31
+

Musée de Royan
The Museum of Royan presents collections of objects, documents, art pieces and films which illustrate Royan's history from Ancient history to nowadays. The museum often organizes temporary exhibitions. Stop by this place for a fascinating visit during your stay in Royan!
31 Avenue de Paris
17000 ROYAN
05 46 38 85 96
+

Zoo de la Palmyre
The Zoo of La Palmyre has a total surface area 18 hectares with over 110 animal species. Travel all around the world as you discover these fasciniting animals!
6 Avenue de Royan
17570 Les Mathes
05 46 22 46 06
+

Royan croisière
Enjoy a nice boat cruise with your friends or family between march 30th and June 30th. You'll appreciate the Cordouan lighthouse: oldest French lighthouse and classified Monument Historique. Discover the tour de l'estuaire and take part in the festivities "mer et lumière"!
Quai Amiral Meyer
17200 ROYAN
05 46 06 42 36
+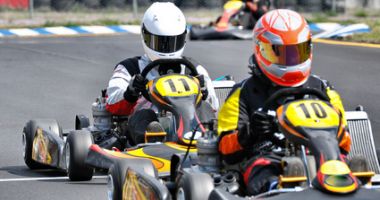 Karting
Come to the Karting of Royan to experience the thrill of a race! Take part in sessions of 10 minutes and win the race! Whether you come with your family or friends, you'll have fun for sure!

13 Rue Arsonval
17200 ROYAN
05 46 05 79 94
+

Scénariland Paintball
Have fun at Royan's paintball during your stay. Strategy and quickness will be the keys to your success.
Bois des Roches
17200 SAINT SULPICE DEROYAN
06 45 83 42 35
+

Coolongalook Parc Aventure
Adventure Park Coolongalook was 8 itineraries, a laser battle, an adventure circuit designed for children and many other fun activities to enjoy with your friends or family!
NomCoolongalook 9 allée des chèvrefeuilles
17200 ROYAN
09 83 48 61 94
+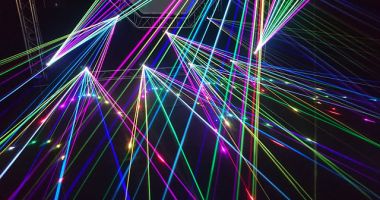 Laser Tag Le Dome Royan
Discover a new laser game concept: outdoor laser game! You'll have a great time with your family or friends.

Rue d'Arsonval
17200 ROYAN
06 50 95 40 86
+

Zoo de la Palmyre
The zoo of La Palmyre was created in 1966 by Claude Caillé. It is now the most visited zoo in France and one of the most renowned in Europe. No less than 130 species (1600 animals) live on its 18 hectares surface. You'll spend a nice day with your family or friends surrounded by fascniating animals in the nature.
Zoo de la Palmyre
17750 LES MATHES
08 92 68 18 48
+

Tortue Land
Tortue land welcomes your children with inflatable games for a pure moment of fun.
22 rue Louis Lépine
17200 ROYAN
05 46 22 91 61
+

Casino de Royan
The casino Barrière of Royan has more slot machines than any other casino of the region. Try your luck at one of the many games in a cozy ambiance with your family or friends.
2 Esplanade de Pontaillac
17200 ROYAN
05 46 39 03 31
+