Flytandem
Flytandem parachuting center organizes skydiving training sessions in Rouen. Are you ready to jump from 3500 meter high? Flytandem guarantees you big thrills and an unforgettable experience! You can also go on your first skydiving excursion!
Aéroport Rouen Boos
76520 BOOS
03 23 79 12 78
+

Parc de Clères
Visit parc de Clères during your stay in Rouen, you'll discover some amazing animals from various countries and travel the world for a day.
32, avenue du Parc
76690 CLERES
02.35.15.69.07
+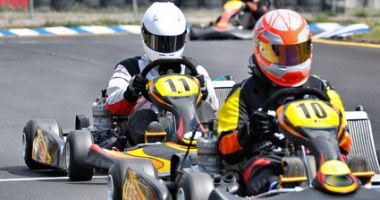 Rouen Espace Karting
Rouen's indoor karting has 8 karts for kids (7 and up), 15 adult karts (which can be used starting at 14 years old) and 16 adult karts which can be used starting at 16 years old. The circuit is 3.9 km long. You can relax and grab a drink at the bar or play pool. A meeting room is also available for your seminars.

149-169, Chemin de Croisset
76000 ROUEN
02 32 12 34 05
+

Le Labyrinthe du Pays de Rouen
Immerse yourself in the fist corn maze of the region. You'll experience more than a simple walk through the corn ears and embark on a true adventure with your family. Each visitor is given a game booklet and has to explore the 5 mazes to solve riddles and unlock the labyrynth's safe. A fun circuit is accessible to everyone starting at 4 years old and gathers activities and obstacles in a n atural and original space.
Labyrinthe du Pays de Rouen
76113 SAINT-PIERRE-DE-MANNEVILLE
06 78 66 37 76
+

Base de loisirs Vert Marine
This place has several leisure spaces: an adventure park (tree-top climbing, paintball, skateboard, kick scooter), an aquatic space (where you can swim or relax on a beach right in front of the lake), green spaces (with playgrounds, a field and water games), an area dedicated to sports (footbal field, tennis court, archery and nautical center) and hiking trails.
4. route du Manoir
76480 LE MESNIL SOUS JUMIEGES
02.35.75.31.35
+

Artmazia
ARTMAZIA is a mysterious place with several labyrynths. This fun ecologic venue has 3 circuits to offer: "le dédale des géants" is one of the longest mazes in the world, You can alos explore "la spirale des fleurs" and "le labyyrynthe des bambins", for children under 8. have fun fun finding your way out with your family or friends!
25 route de neufchâtel
76270 MASSY
02 35 93 17 12
+

Musée Le Secq Des Tournelles
Visit the Secq des Tounelles Museum dedicated to iron and metal art pieces.
Esplanade Marcel Duchamp
76000 ROUEN
02 35 71 28 40
+

L'arche féline
L'arche féline has many cats of European breeds. You'll get to admire these cuties all along your visit and you'll have access to the jardin des bisous (the garden os kisses) for a moment full of tenderness! If you like felines, don't hesitate and come to this place for a memorable time!
2, rue de l'ile dieu
27910 VASCOEUIL
02 35 23 10 93
+

Base de Loisirs de Bédanne
Bédanne leisure center is in Tourville, only 20 minutes away from Rouen and has fun activities for children and adults. Its 53 hectares artificial lake will enable to try many nautical sports such as kayak or sailing. During summer, you can even try circus and archery.
2 voie du Mesnil
76410 TOURVILLE
02 35 87 91 89
+

Parc Animalier de Roumare
The Animal Park of the Roumare forest first opened in 1966. The 26 hectares park is located in the towns of Canteleu and Val-de-la-Haye. It's the ideal place to relax and admire deers, wild boars, fallow deers and other animals of the forest. Come with your family or friends and enjoy peting the deers and feeding the animals (moderately).
Rue de la roseraie
76380 VAL-DE-LA-HAYE
02 32 10 07 03
+

Arbr'enciel
Arbr'en ciel is an adventure park accessible to everyone. Located in the forest of Préaux, only 10 minutes from Rouen, it offers 7 circuits. It's the ideal place to spend a great time outdoor with your family and friends.
Impasse de la folletière
76160 PREAUX
02 35 65 44 92
+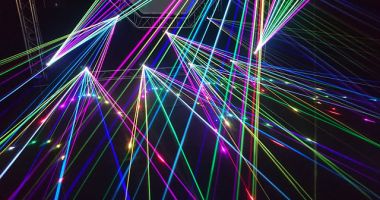 Docks Laser
Come spend a nice moment with your family or friends at Rouen's laser game. Forget everything you know and dive into a whole new world at Dock Laser. Hold on to your laser gun and don't let your enemies surprise you…This game can be played with a minimum of 3 and a maximum of 39 players! Don't wait any longer and try this exciting game!

19 Rue de Constantine
76000 ROUEN
02 32 10 12 04
+

Biotropica
Visit this 6000 sqm tropical greehouse and discover some rare and funny animal species! Outside, you'll get to admire wallabies, red pandas, sea otters, pelicans…Don't hesitate any longer and come explore Biotropical during your stay in Rouen!
Base de loisirs butte de la Capoulade
27100 VAL DE REUIL
02 32 40 71 44
+

Woupi
WOOPI leisure center welcomes your kids for a pure moment of fun! Labyrynths, giants slides, inflatable castles, karting, ball pool, obstacle races…your kids will have a wonderful time!
face du cinéma PATHE
76000 ROUEN
02 32 08 19 01
+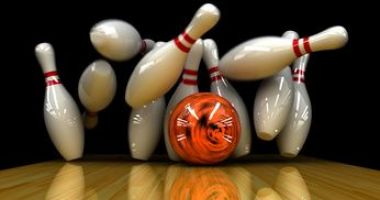 Bowling de Rouen
The whole team of Rouen's bowling welcomes you for a fun moment! Play on one the bowling alleysand once you've scored many points, grab a bite!

130 rue de constantine
76000 ROUEN
02 35 71 24 47
+

Musée des beaux arts
Discover the Fine Arts Museum of rouen, the second most complete museum of this type after Paris and has quite prestigious collections.
Esplanade Marcel Duchamp
76000 Rouen
02 35 71 28 40
+

Randoparc
Randoparc has tree-top circuits for people of all ages! You can also explore the caves of Caumont and become a potholer for a few hours. Spend a nice day with your family or friends and get your adrenaline shot! These activities are available all year long upon booking.
Chemin du stade
27310 CAUMONT
06.71.01.39.03
+

Le parc du Bocasse
Parc du Bocasse has over 40 rides for the entire family! Get ready for big thrills, family friendly rides and fun activities for children in a feeric atmosphere!
Route de Clères
76690 Le Bocasse
02 35 33 22 25
+

Musée de la Céramique
Visit the Ceramics Museum and discover its neoclassical decors.
Esplanade Marcel Duchamp
76000 Rouen
02 35 71 28 40
+

Aventur'eure
Come have fun in the Eure Valley thanks to various activities offred by Aventur'Eure: canoe, kayak, paddle board, biking…You'll love exploring this exceptional natural space!
4, rue Roger LEFEBVRE
27490 ERCARDENVILLE
06 25 49 06 08
+