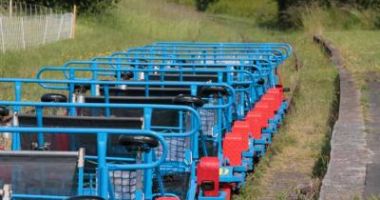 Velorail of the Vallée de la Vire
Hop on a train-bike and go for a 1h30 ride along the Vire (11km). 4 adults maximum or 2 adults and 3 children.
Rue de la gare
50890 Condé-sur-Vire
+

Leisure Center
Treat yourself to a trip on the Vire by canoe or kayak on one of the 3 proposed courses (4, 6 or 12km).
Écluse du Mesnil-Raoult
50890 Condé-sur-Vire
+