Your activities in Evreux

Arbr'en ciel
Arb'en ciel has 5 tree-top itineraries with different levels of difficulty. If you like big thrills, you'll at the right place: the park has a zip-line, a monkey bridge and many other fun activities. Don't hesitate any longer and choose Arb'en ciel to have a fun time with your friends of family during your stay in Evreux.
Parc de trangis
27000 EVREUX
02 32 28 97 61
+

Tolysland
Have fun at Tolysland during your stay in Evreux: inflatable games, train, water slides, mini golf…Children and adult will have a good time for sure!
Route des Andelys
27700 Tosny
02 32 54 00 19
+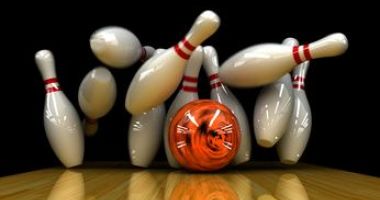 bowling-laser game
Evreux's Aéro is a venue with various activities. Score strikes and win a bowling game! Challenge your opponents through a laser game! A playground is also available for young children. Spend memorable moments with your family and friends during your stay in Evreux!

1 rue Gay Lussac
27000 EVREUX
02 32 78 88 88
+

Musée d'Art Histoire Archéologie
Discover permanent and temporary exhibitions during your stay in Evreux. Open all year long, the museum is located in the former episcopal palace.
6 rue Charles Corbeau
27000 Évreux
02 32 31 81 90
+

Jardin du château d'Acquigny
Walk through the park of Acquigny castle with your family or friends and explore 16 hectares of peaceful environment. Stimulate your senses with the sound of water, the birds singing and enchanting smells. You'll feel like you're in a dream…
Château d
27400 ACQUIGNY
02 32 50 23 31
+

Château beaumesnil
The castle of Beaumesnil is a must-see during your trip. Only 30 minutes from Evreux, the castle of Beaumesnil hosts the Bookbinding Museum. This classified Monument Historique is surrounded by 50 hectares of french gardens in the Louis 13th style.
2 Rue des Forges
27410 BEAUMESNIL
02 32 44 40 09
+

Le bois des aigles
Discover magnificent raptors during your stay in Evreux!
10, rue des Turgènes
27130 BALINES
02 32 30 62 61
+

Cathédrale Notre Dame
Notre Dame d'Evreux cathedrale went through a lot throught the years. However, it became one of the main monuments of the city! It's a must-see on your list during your trip to Evreux!
Rue Charles Corbeau
27000 EVREUX
02 32 33 06 57
+