Are you passing through Argentan for a weekend? Are you on a business trip and looking for activities to do with your colleagues? Discover all there is to do in Argentan to have a pleasant stay!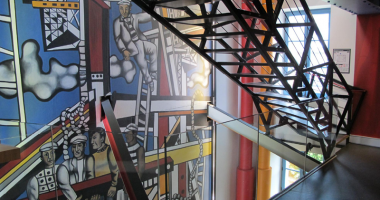 Fernand Léger - André Mare Museum
For an indoor cultural outing in Argentan, the Fernand Léger-André Mare Museum is ideal. Dedicated to the works of these two 20th century painters, it is housed in the childhood home of the former.
6 Rue de l'Hôtel de ville
61200 Argentan
0233165597
+