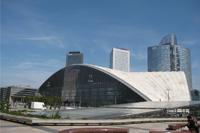 Palais des Congrès
Located in the 17th arrondissement of Paris, the Palais des Congrès hosts many shows all year long as well as stores, restaurants and a cinema.

2 place de la Porte Maillot
75017 Paris
+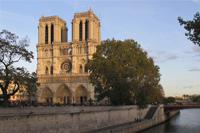 Cathédrale Notre-Dame de Paris
Located on Île de la Cité, Notre-Dame Cathedral was built in a gothic style. This emblematic building is part of UNESCO's World Heritage since 1991. It's one of the most visited monuments in Paris.

6, Parvis Notre-Dame
75004 Paris
+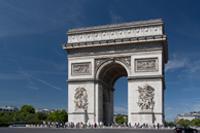 L'Arc de Triomphe
In the 8th arrondissement of Paris, on the west end of Champs-Elysées, the Arc de Triomphe is right at the heart of Place Charles-de-Gaulle . This monument was ordered by Napoleon I and built from 1806 to 1836. Each year, World War I is commemorated at the Arc de Triomphe , where the grave of the unknown soldier lies.

Place Charles de Gaulle
75008 Paris
+