Your activities in Valenciennes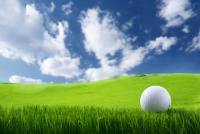 Golf de Valenciennes
Golf in a soothing and resourcing place at this 18 holes golf course of around 15 hectares.
33 rue du Chemin Vert
59770 Marly
03 27 46 30 10
+

Cinéma
Watch the latest movies with your family or friends! Valenciennes' movie theatre has 15 rooms.
Rue des Alpes
59300 Valenciennes
03 27 21 51 10
+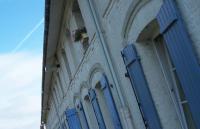 Coron des 120
Learn more about Corons, typical houses of minors from the north of France. French Singer Pierre Bachelet even wrote a whole song about these houses.
Place Pierre Taffin
59300 Valenciennes
+

Musée des Beaux-Arts
This architecture museum first opened in 1909 and has prestigious paintings and sculptures (Rubens, Jordaens, Crauk, Hiolle...).
Boulevard Watteau
59300 Valenciennes
03 27 22 57 20
+

Hà´tel de ville
Discover this architectural treasure and its facade built in 1867.
Place d'Armes
59300 Valenciennes
03 27 22 59 00
+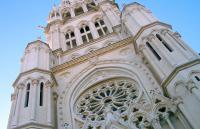 Basilique Notre-Dame du Saint-Cordon
Right in front of our hotel, the lovely Notre-Dame-du-Saint-Cordon Basilique was built in the middle of the 19th century. This 82 meter high building was built in a gothic style,
Place Abbé Thellier de Poncheville
59300 Valenciennes
+

Le Boulon
The Boulon is a cultural venue with workshops, an exhibition space and two halls where street performances are often organized.
ZA Le Brasseur Avenue de la Gare
59690 Vieux Condé
03 27 20 35 40
+

théâtre Phénix Scène Nationale
Come to many music and dance shows in this theatre built in an orginal architectural style.
Boulevard Henri Harpignies
59300 Valenciennes
03 27 32 32 32
+