Your activities in Sarreguemines

Aéroclub de Sarreguemines
Fly of the first time and discover Lorraine from the sky.
Rue de Deux Ponts
57200 Sarreguemines
+

Parc Archéologique de Bliesbruck Reinheim
Discover well preserved Roman remains and enjoy workshops, concerts and exhibitions organized all year long.
1 rue Robert Schuman
57200 Bliesbruck
+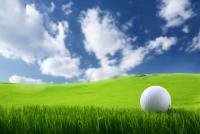 Golf de Sarreguemines
Enjoy this 107 hectares 18 holes "Championship"course in a beautiful natural space.
RD N°81A
57200 Sarreguemines
+

Musée de la Faà¯ence
Stop by the Faience Museum during your trip to Sarreguemines and you'll discover ancient objects: frescos, vases, fountains, wood-burners…
15-17 rue Poincaré
57200 Sarreguemines
+

Musée des Techniques Faà¯encières
Learn more about the fabrication process of faience during your visit.
125 avenue de la Blies
57200 Sarreguemines
+