Cinéma Kinépolis
Spend a nice evening with your family and friends in front of the latest movie and enjoy the 10 rooms of the Kinépolis cinema during your stay in Nancy.

3, rue Victor
54000 NANCY
+

paintball Aventur'est
The staff of Nancy's paintball is happy to welcome you on outdoor and indoor fields designed for paint fights! Only 10 minutes away from Nancy, enjoy two hectares of forest and have fun with your family or friends!
250 Allée des Merisiers
54840 VELAINE EN HAYE
03 83 49 18 84
+

Place Stanislas
If you're staying in Nancy, roam around Place Stanislas (part of UNESCO's World Heritage) and admire the statue of Stanislas Leszczyski, Duke of Lorraine. The architectural mix between neo-classic, rococo and baroque styles made Place Stanislas an emblematic place in Nancy. It's one of the biggest squares in Europe.
Place Stanislas
54000 NANCY
+

Le Musée de l'Histoire du Fer
This musem dedicated to the history of iron is close to Place Stanislas. Learn more about the evolution of iron production techniques thoughout the centuries. The museum also displays tools and art pieces, such as a dress from a contemporary designer. Visit this place and you'll understand the relationship of man with iron.
Avenue du Général de Gaulle BP 15
54140 JARVILLE-LA-MALGRANGE
03 83 15 27 70
+

Lasermaxx à  Nancy
Nancy's LaserMaxx is perfect for a fun time with your friends or family. Don't let your opponents surprise you…Whether you're playing solo or with a team, you'll have to be strategic in order to win. Have a great time with your friends or family at Nancy's LaserMaxx.
10, avenue des érables
54180 HOUDEMONT
03 83 97 00 00
+

Forêt de Goupil
Children and adults will have fun in the Goupil forrest: inflatable games, magic maze, magic tunnel, karting…Everything is meant for a great moment with your family! Parents can enjoy a cafeteria space with Wi-Fi to relax as the kids play.
Parc de Loisirs de la Forêt de Haye
54840 VELAINE EN HAYE
03 83 24 29 91
+

Musée des beaux arts
Nancy's Fine Arts Museum is located on Place Stanislas (part of UNESCO's World Heritage). Two spaces are dedicated to artists Jean Prouvé and Daum. Other galeries are dedicated to graphic arts and japonism. Enrich your culture through a visit of the Fine Arts Museum of Nancy.
3 Place Stanislas
54000 NANCY
03 83 85 30 72
+

France Aventures
France Aventures has several parks in the eastern part of France. These parkes offer tree-top itineraries, barefoot strolls, and various games on the ground. Try wonderful and original rides such as Maxi Bungee. You're guaranteed to have a blast with your family or friends at France Aventures!
Base de loisirs, Plateau de l
54340 POMPEY
03 83 24 18 06
+

Fraispertuis City Parc d'attraction
Have fun at Fraispertuis, where you'll find rides for the entire family! Whether you're looking for a big thrill or not, you'll have a great time for sure.
50 rue de la colline des eaux
88700 Jeanménil
03 29 65 27 06
+

Museum aquarium de Nancy
Welcome to Nancy's aquarium museum, right at the heart of the city. This natural history museum is also dedicated to scientific culture and renowned for the quality and diversity of its collections and aquariums. Come visit this fascinating place and you'll discover various collections and extraordinary species.
34, rue Sainte-Catherine
54000 NANCY
03 83 32 99 97
+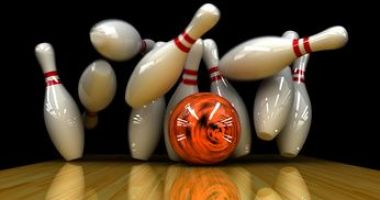 Popkfé Bowling
The staff of Nancy's bowling welcomes you in a warm and dynamic atmosphere for a fun time with your family or friends. Play pool or relax at the bowling's bar.

3, rue Victor
54000 NANCY
03 83 22 29 00
+

Conservatoire et jardin botanique de Nancy
Nancy's Montet botanical garden was started in 1975. It is now one of the biggest French botanical gardens, with a total surface area 27 hectares where you'll get to admire some marvelous plant species (arboretum, rose gardens, medicinal plants...). You can also visit tropical greenhouse. Hurry up and come get a bowl of fresh air!
100, rue du Jardin Botanique
54600 VILLERS-LÈS-NANCY
03 83 41 47 47
+