Cinéma Gaumont Reims
Spend a nice evening with your family and friends in front of the latest movie and enjoy the 7 rooms of the Gaumont cinema during your stay in Reims.
72, place Drouet d'Erlon
51100 REIMS
08 36 68 75 55
+

Grimpobranches
Grimpobranches has 7 tree-top itineraries among which one is nocturnal. A new activity is now available: tree-top huts, to enjoy nature and rexlax with your family or significant other.
Route de Berru,
51420 REIMS
06.10.83.60.92
+

Cinéma Opéra
Spend a great night as you watch the latest movies with your friends or family in one of the five rooms of Reims' cinema.
3 Rue Théodore Dubois
51100 REIMS
03 26 47 13 54
+

Musée automobile
Reims' automobile museum has over 230 types of vehicles from various eras. If you're fond of cars, you'll be amazed by the rich collections of the museum with famous and rare vehicles.
84 Avenue Georges Clémenceau
51100 REIMS
03 26 82 83 84
+

Color bowl 51
The Bowling of Reims welcomes you in a warm and dynmic atmosphere so you can spend a reat moment with your family or friends! Aim right to win the game!
16, Rue Nicolas Appert
51430 TINQUEUX
03 26 08 04 97
+

Aquagliss Concept
Aquagliss Concept has various activities: canoe-kayak, paddle board and dragon boat. Outdo yourself and play team sports during your stay in Reims.
8 bis rue Gabriel Voisin
51688 REIMS
0667451300
+

Musée Saint Rémi
Visit the 17 rooms of the Saint-Rémi Museum , where you'll discover a large part of Reims' cultural heritage: the ancient Gallo-Roman citadel, the royal abbey and basilique's history, the regional military history's Antiquity…A great place to visit alone or with your family during your stay in Reims.
53, rue Simon
51100 REIMS
03.26.35.36.90
+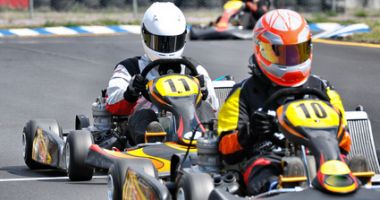 Karting 51 - LaserMaxx
Get a maximum dose of adrenaline as your take part in a thrilling race with your friedns or family. You can also play a game of Space Laser: you'll have to find the right hiding spots to aim for your opponents without letting them see you.

Chemin de St-Thierry Z.a.c de la Croix Maurencienne
51370 St Brice Courcelles
03 26 07 80 42
+

Patinoire Jacques Barot
Reims' ice rink is the ideal place to spend a nice moment with your family or friends where you'll have enough room to dance to the music!
Avenue François Mauriac
51100 REIMS
03 26 84 07 70
+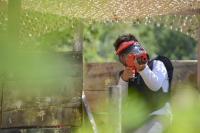 Eastpaint 51
Challenge your friends or family to a paintball game! Hold on to your paint gun and observe everything…You'll have to be fast in order to win!
ROUTE DE BERRU
51420 WITRY-LES-REIMS
06 12 64 31 41
+

Musée des beaux arts
Visit the Fine Arts Museum of Reims. Only the rooms dedicated to the 20th century are open to the public. Quench your thirst for knowledge at one of the many temporary exhibitions.
8, rue Chanzy
51100 REIMS
03.26.35.36.00
+

Planétarium de Reims
The sky is a fascinating place: the sun, the moon, the planets, the solar system…If you want to learn more about these things, come to the planetarium of Rouen for a magic moment in the middle of fascinating planets.
49 avenue du Général De Gaulle
51100 REIMS
03.26.35.34.70.
+

Cathédrale Notre Dame
The cathedral Notre-Dame of Reims was one of the first monuments to be added to UNESCO's World Heritage list. This magnificent building is a true gothic masterpiece and an absolute must-see during your stay in Reims.
Place du Cardinal Luçon
51100 REIMS
03 26 70 36 50
+

Le palais du tau
Part of UNESCO's World Heritage, Palais du Tau is an iconic place where 32 kings were coronated. Visit this magnificent place with your family or friends during your stay in Reims.
2 place du Cardinal-Luçon
51100 REIMS
03 26 47 81 79
+

Musée Le Vergeur
Visit the musée Le Vergeur and discover the history of the city of Reims and the appartments of Hugues Krafft. Located on place du Forum, the museum is a labelled Monument Historique.
36, place du forum
51100 REIMS
03 26 47 20 75
+

Aqua attitude
Spa Aqua Attitudewelcomes you for a nice and relaxing moment.
59, rue du vieux colombiers
51100 REIMS
03 26 86 42 57
+

Place Royale
Place royale is part of the former Roman citadel. Discover this magnificent square and its central fountain during your stay in Reims.