Your activities in Strasbourg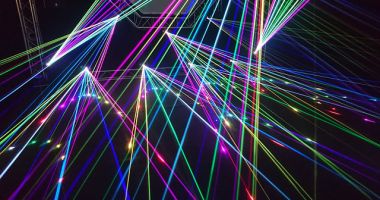 Laser empire
Spend a nice moment with your family or friends at Strasbourg's Laser Game. Explore a whole new world thanks to "Laser Empire": a futuristic worlds where you'll loose all your bearings. Hold on to your laser gun and don't let your enemies surprise you!

2 Rue ETTORE BUGATTI
67201 ECKBOLSHEIM
03 88 78 05 37
+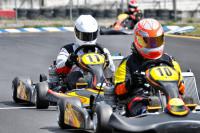 Kart Indoor Chrono
Kart Indoor Chrono welcomes you in its 4000 sqm comple for a shot of adrenaline. All the equipment you need is available on the site. After the race, have a godd time with your family or friends at the lounge-bar-restaurant with a view on the track. Get ready for some big thrills thanks to Kart Indoor Chrono.
Rue du Colonel Lilly
67640 FERGERSHEIM
03 88 59 03 40
+

Cinéma Odyssée
L'Odyssée is a movie theatre which promote cultural diversity and plays a major role for anyone passionate about cinema, from teachers to students. It's a great place to discover classic movies.
3, rue des Francs Bourgeois
67000 STRASBOURG
+

Passerelle Des Deux Rives 
67000 STRASBOURG
03 88 52 28 28
+

Patinoire Iceberg
Strasbourg's ice rink is the ideal place for a fun moment with your family or friends. You'll have enough room to have fun and dance to the music.
Rue Pierre Nuss
67200 STRASBOURG
03 90 20 14 14
+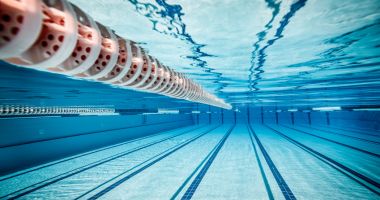 Piscine du Wacken
Wacken is a swimming pool with two outdoor pools and one indoor pool. Enjoy exercising or relaxing!

8 rue Pierre Courbertin
67000 STRASBOURG
03 88 31 49 10
+

musée alsacien
This museum has thousands of items (costumes, ceramics, toys...) to illustrate rural daily life during the 18th and 19th centuries. You'll also dive into history as you discover workshops and reconstitutions of interior designs to see how people really lived.
23-25 Quai Saint-Nicolas
67000 STRASBOURG
03 88 52 50 01
+

Musée de l'œuvre Notre Dame
The Musée de l'oeuvre Notre-Dame will make you discover seven centuries of art and shed light on the city's prestigious past.
3 Place du Château
67000 STRASBOURG
03 88 52 50 00
+

Espace Paintball Haguenau
Play paintball with your family or friends during your stay in Haguenau. Don't forget: speed and stategy will be your strong points!
Route de Bischwille
67500 Haguenau
06 13 06 82 16
+

Ciné Vox
Spend a nice evening with your family and friends in front of the latest movie and enjoy the 6 rooms of this cinema during your stay in Strasbourg.
17 rue des francs bourgeois
67000 Strasbourg
03 88 75 50 21
+

Didiland
Have fun at Didiland, where you'll find rides for the whole family. In July and August, a circus show is presented to visitors: dogs, monkeys, horses will amaze you. A snack area is available for you to take a break and grab a bite. Don't hesitate, come spend a wonderful day at Didiland during your stay in Strasbourg.
1, route de Gunstett
67360 MORSBRONN-LES-BAINS
03 88 09 46 46
+

Plan d'eau du Baggersee
Baggersee lake is a fine sand beach with a swimming area and numerous activities: a club for children, games…It's the ideal place to relax if you're spending summer in Strasbourg. The lake is only 15 minutes away from Strasbourg's city center. Various activities are also available such as rollerblading or volley-ball. You can even take your first dive. Come spend a nice moment with your friends or family!
rue de la plage
67400 Illkirch-Graffenstaden
08 99 10 41 89
+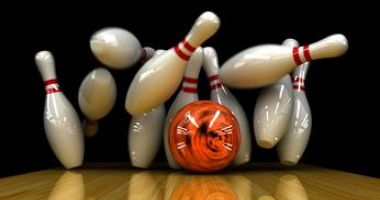 Le jardin de l'orangerie (salon de thé-bar-bowling-billard)
Jardin de l'orangerie is a leisure complex with various activities and services: bowling, pool, a bar, a restaurant and terraces…There are 24 bowling alleys for children and adults. The pool room is the most beautiful of the region

Le Jardin de L
67000 STRASBOURG
03 90 41 68 00
+

Musée zoologique
The History Museum of Strabourg is dedicated to urban, political, social, cultural and economic history. You'll discover archeologic collections from Middle Age to the French Revolution and testimonies of men which marked the development of Strasbourg city. You'll have a great time with your family or friends at the History Museum of Strasbourg.
29 Boulevard de la Victoire 
67000 STRASBOURG
03 68 85 04 85
+

jardin botanique
Jardin des deux rives is a true symbol of the friendship between France and Germany, which runs on both sides of the Rhin river. All along the year, the garden hosts cultural events (dance performances, concerts, circus shows…) and takes part in contest and flower exhibitions...Don't miss the chance to explore this sumtuous place with your friends or family during your stay in Strasbourg.
28 Rue Goethe
67000 STRASBOURG
03 68 85 18 65
+

Natura Parc Ostwald
Natura Parc Ostwald has 9 tree-top itineraries and various activities such as geocatching, archery and many other things. After some crazy fun, you can even grab a bite at the snack.
35 rue de la nachtweid
67540 OSTWALD
03.88.65.40.07
+

Zoo de l'Orangerie
Visit the zoo de l'Orangerie during your stay in Strasbourg and discover no less 48 animal species, among which several are endangered species . Children and adults will appreciate the visit for sure!
Parc de l'orangerie
67000 STRASBOURG
03 88 61 62 88
+