Your activities in Troyes

Accroland
Climb up trees like Tarzan ! 8 tree top itineraries are available for a fun time with your family or friends.
4 rue du Lavoir
10800 Rouilly-Saint-Loup
+

Club Nautique Aubois
If you want to try canoe or kayak, come to Club Nautisue Aubois and embark on a fun adventure for half a day or an entire day.
11 Impasse du Moulin Le Roi
10800 Saint-Julien-les-Villas
+

Parc d'attractions Nigloland
39 rides for people of all ages are available in this theme ,park, which is one of the most important in France. If you're looking for a big thrill, try the Donjon de l'Extrême where you'll jump 100 meters from the ground!

Musée d'Art Moderne
This museum is the most important in the city and has one of the richest Modern Art collections, with art pieces from Jean-François Millet, Gustave Courbet and Paul Gauguin.
14, place Saint-Pierre
10000 Troyes
+

Cathédrale Saint-Pierre-et-Saint-Paul
Troyes' Saint-Pierre-et-Saint-Paul cathedral was built in gothic style from the 13th to the 15th century. Located on Place Saint-Pierre de Troyes, between the Museum of Fine Arts and the Modern Art Museum. It's one of the most beautiful cathedrals in France.
place Saint-Pierre
10000 Troyes
+

Montgolfière Evasion
Hump on a hot air balloon and discover the department of Aube from the sky. This incredible adventure will stay in your memory forever!
25 rue François Raspail
10120 Saint-André-les-Vergers
+

Ciné City
Watch the latest movies at Ciné City and enjoy its 10 comfortable rooms.
13 rue des Bas Trevois
10000 Troyes
+

Cour du Mortier d'Or
Discover this charming little courtyard, typical of Troyes' city center: surrounded by timber framing facades, with a well at the center.
Cour du Mortier d'Or
10000 Troyes
+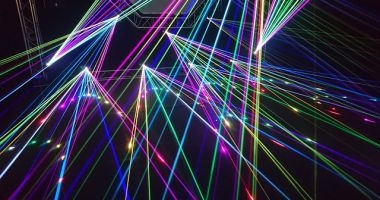 Laser Game Evolution
Develop strategies and aim precisely to win at the Laser Game Evolution! You'll have a great time with your friends. Up to three teams can play at the same time,

11 boulevard Georges Pompidou
10000 Troyes
+

Basilique Saint-Urbain
This gothic style basilique was built from the 13th to the 20th century due to numerous financing problems. You'll appreciate its magnificent glass wall.
place Vernier
10000 Troyes
+

Patinoire des 3 Seine
Try ice skating and many other activities all year long and enjoy bar, events and a shop.
12 boulevard Jules Guesde
10000 Troyes
+

Hourra Parc
This park is the ideal place for kids thanks to an 800 sqm indoor playground and an outside playground with many with slides, a ball pool, an inflatable castle and many more fun things!
33 rue Danton
10150 Pont-Sainte-Marie
+

Maison de l'Outil et de la Pensée Ouvrière
Set in a magnificent Renaissance style private mansion, this museum hosts an impressive collection of around 10.000 tools and ancient instruments.
7 rue de la Trinité
10000 Troyes
+