Your activities in Orleans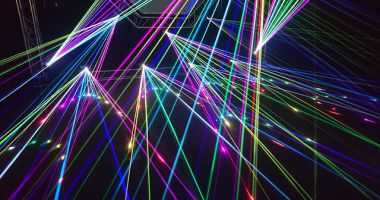 Laser Game Evolution
The staff of Orléans' Laser Game welcomes you Tuesday through Friday. Come play with your family or friends and challenge them using strategy, agility and precision in the three labyrinths. Experience a unique moment!

allée de l'orée de la forêt
45770 SARAN
02 38 73 16 19
+

Léo Parc Aventure
The staff of Léo Parc Aventure welcomes you for a nice moment with your family or friends. Up in the trees, with painting or water…You're guaranteed to have fun! Enjoy a surface area 15000 sqm at the heart of the forest and play paintball. If you're not affraid of heights, climb up the trees and follow a fun and acrobatic circuit.
Ile Charlemagne 
45650 SAINT-JEAN-LE-BLANC
06 10 91 25 32
+

Place du martroi
Admire a beautiful bronze statue of Joan of Arcadia as you walk around Place du Martoi, an iconic square right at the heart of the city centre.
place du martroi
45000 ORLEANS
+

Rigolou
Visit Rigolou theme park, where chidren between 2 and 12 years old will find all sorts of fun activities and spend a crazy day!
Rue de la tuilerie
45770 SARAN
08 25 00 08 45
+

Cathédrale sainte croix
The Sainte-Croix cathedral went through a lot as centuries went by. This roman catholic building was built in a gothic style and became a classified Monument Historique in 1962.
Place Sainte-Croix
45000 ORLEANS
02 38 77 87 50
+

Jardin de l'Hà´tel Groslot
The garden of hôtel Groslot was inspired by the romantic style. It's the ideal place for a walk with your significant other, as you admire the beauty of the surrounding nature.
hôtel de ville
45000 ORLEANS
+

Le jardin de la Charpenterie
Take a nice walk at the jardin de la Charpenterie, a truly peaceful place where your kids will be able to enjoy themselves. You'll be able to admire the Loire river from several viewpoints. Have a great time enjoying the 5000 sqm of this garden with your family or friends.
Jardin de la charpenterie
45100 ORLEANS
+

Patinoire
Have fun at Orléans' ice rink and impress your friends. Whether you come with your family or with your friends, you're guaranteed to have a great time!
1 rue A. AVISSE
45000 ORLEANS
02 38 24 22 24
+

Kart Racer
Come get your shot of Adrenaline at the Karting of Saran and spend a memorable time!
Rue de la Tuilerie
45770 SARAN
02 38 72 08 08
+

Bowling d'Orléans
Orléans' bowling is the ideal place for a fun time with your family or friends. Rent a pair of bowlin shoes and get ready to win the game! Celebrate your victory by grabing a drink at the bar.

2 Rue Moreau
45100 ORLEANS
02 38 66 31 55
+

Musée historique et archéologique
The History and Archeology Museum of Orléans has rich collections of decorative arts, composed of Gallo-Roman statues and medieval objects which represent the history of Orléans. Learn more about Orléans' rich historic past as you visit this museum with your family or friends!
Hôtel Cabu - Square Abbé Desnoyers
45000 ORLEANS
02 38 79 25 60
+

Musée des beaux arts
Orléans' Fine Arts Museum has rich French, Italian, Flemish and Dutch paintings.
1, rue Fernand Rabier
45000 ORLEANS
45000
+

Cinéma Gaumont
Spend a nice evening with your family and friends in front of the latest movie and enjoy the 12 rooms of this cinema during your stay in Orléans.
Place de Loire
45000 ORLEANS
+

Complexe nautique de la Source
The aquatic center of La Source is great for fun activities or training, thanks to its olympic pool and its diving pool.
Rue Beaumarchais
45100 ORLEANS
02 38 63 48 17
+