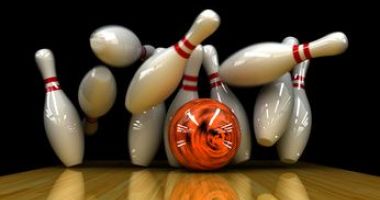 Bowling
You'll find a dynamic and warm atmosphere at Montargis' Bowling. Come out and spend a wonderful time with your family or friends! Aim right and win the game!

335 Rue du Vernisson
45200 AMILLY
02 38 93 46 49
+

LE MUSEE GIRODET
The Girodet Museum has a rich ancient art collection and is labelled Musée de France. Immerse yourself at the heart of the work and life of Anne-Louis Girodet-Trioson, painter and engraver born in Montargis in 1767.
2 Rue du Faubourg de la Chaussée
45200 Montargis
+

LA MAISON DE LA NATURE ET DE L'EAU
The Maison de la Nature de l'Eau is dedicated to environment. Admire a beautiful scenography in natural spaces and various activities to discover the cultural heritage. This public space is accessible for free.
Site des 3 canaux, Lac de Chalette
45210 Chalette-sur-Loing
+

Accrobranche Nolimit Aventure
Nolimit Aventure has 8 tree-top progressive circuits for children and adults. If you're not affraid of the void, come have fun jumping from tree to tree during your stay in Montargis.
Route de Gy les Nonains Ste Fraize
45700 Conflans sur Loing
+

château de Montargis
The castle of Montargis was built during the medieval era. A gothic style donjon was then built. An itinerary was conceived to help you understand the history of this castle.
Rue du Port
45200 MONTARGIS
 02.38.98.00.87
+