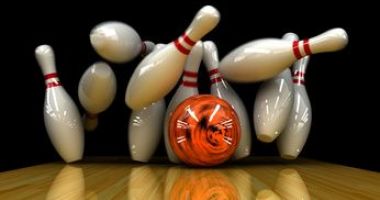 bowling World
The staff of bowling World welcomes you in a warm atmosphere for a fun moment with your family and friends. Score strikes and dominate the game!

Rue Robert Nau
41000 BLOIS
06 60 78 79 87
+

château royal de blois
The castle of Blois was the royal residence of seven kings and ten queens. Through over 30.000 art pieces, the castle tells the story of the court during the Renaissance era. The collections are displayed it the royal appartments and temporary exhibitions are also often presented throughout the year.
6 Place du Château
41000 BLOIS
02 54 90 33 33
+

Maison de la Magie
The maison de la magie is located right in front the maison royale de Blois, in a house built in 1856. You'll get to see a magic show and admire collections about the history of magic. You'll be hypontized by optical illusions and surprised by the work of Robert Houdin, a famous French magician. Don't miss the opportunity to explore this place with your friends or family during your stay in Blois.
1 rue de la Voûte du Château
41000 BLOIS
02 54 90 33 33
+

Musée national d'histoire naturelle
Blois' Natural History Museum is set in the church of the Jacobins. The permanent exhibition wild teach you more about geology and the wildlife of blois and its surroundings. You'll also enjoy slideshows, mock-ups and visual animations.
6 rue Anne de Bretagne
41000 BLOIS
02.54.90.21.00
+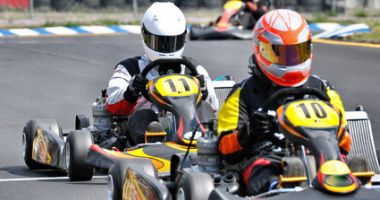 Cap karting
Embark on an exccptional experience at Blois' karting. As you start the engine, you'll feel the adrenaline rise! Win the race to go home with a trophy. It's the deal place to go with you family or friends to blow off some steam.

Cap Karting - Route de Talcy
41500 MER
02 54 81 39 02
+

Canoà« Kayak
Spend a memorable and relaxing moment as you try canoe-kayak in this exceptional site. A mini golf, a tennis court and a swimming pool are also available, so hurry up and come have with your family and friends druing your stay in Blois.
lac de loire
41350 VINEUIL
06 62 901 543
+

château de chambord
The castle of Chambord was built at the heart of one of Europe's biggest parks. It was built in the 14th century and is located 20 minutes from Blois. Come visit this sumptuous castle part of the UNESCO World Heritage. You'll get to discover art pieces and objects of the daily life. Explore these wonderful premises with your friends and family during your stay in Blois.
Château de Chambord
41000 CHAMBORD
+

Cap cinéma
Spend a nice evening with your family and friends in front of the latest movie as you enjoy the 9 rooms of Blois' movie theatre.
Rue Robert Nau
45000 ORLEANS
+

Safari Train
The Safari Train will enable you to discover fascinating animals: stags, hinds, mouflons, bucks…If the animals come towars you during the visit, you can even pet them! Get ready for a memorable trip in the nature with your kids!
Réserve de Beaumarchais
37110 Autrèche
02 47 56 22 30
+