Your activities in Sancerre

Domaine Eric Louis
Taste many wonderful wines at the domain Eric Louis, at the heart of 18 hectares of vineyards in the south east of Sancerre.
Le Bourg - 26 rue de la Mairie
18300 THAUVENAY
02 48 79 91 46
+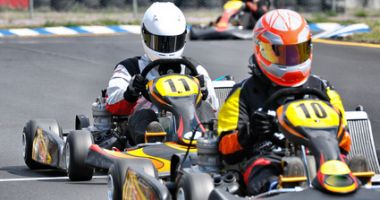 Cosne Karting
Have fun at the karting of Cosne during your stay in Sancerre and outdo yourself in a friendly atmosphere. You'll have fun for sure with your friends and family!

Route de l'aérodrome
58201 COSNE COURS SUR LOIRE
03 86 28 09 58
+

Domaine Fouassiers
The domaine Fouassier has 56 hectares of vineyards where passionate people accomplish three quarters of their work by hand.
180 Avenue de Verdun
18300 SANCERRE
02 48 54 02 34
+

Passion calèche
Discover Sancerre in an original way: hump on a horse-drawn carriage and go on a memorable visit of the region.
Le domaine de la chapelle
18240 Savigny en Sancerre
02.48.72.45.75
+

Domaine Masson-Blondelet
The Masson Blondelet domain welcomes you for a tasting of its best wines and a truly passionating visit. Their Sauvignon won the silver medal at Bruxelles' world Sauvignon contest.
1 Rue de Paris
58150 POUILLY SUR LOIRE
03 86 39 00 34
+

Cyclorail du Sancerrois
Visit the city of Sancerre with cyclorail, a fun way to discover the region Centre for children and adults.
Port Aubry
58200 PORT AUBRY
06 85 22 80 72
+

Maison des Sancerre
La maison de Sancerre was created by wine growers and discover their passion and occupation. You'll get to visit the great cave, the garden, the wine tractor simulator and children will ba able to play the game of goose.
3, rue du Méridien
18300 SANCERRE
02 48 54 11 35
+

Nature Adventure
Try paintball or take a lovely walk, you're guaranteed to make your whole family happy!
En puisaye
89520 TREIGNY
03 86 74 70 33
+

Château de Pesselières
Sancerre has many natural and architectural treasure, among which the château des Pisselières, where you'll enjoy a river, a park, gardens and a court of honnor.

Golf de Sancerre
The golf course of Sancerre is located on the banks of the Loire river. Be strategic and don't miss your swings on this 18-holes' course!
LA CABARETTE St Thibault
18300 SANCERRE
02 48 54 11 22
+