Your activities in Bourges

Musée des Meilleurs Ouvriers de France
The musée des meilleurs ouvriers de France is in Bourges, in the former episcopal palace, close to the cathedral Saint-Etienne. Discover the history of the movement since it was created by the goverment back in 1924. Dive into this fascinating tale of excellence in various crafts with your friends or family.
Place Etienne Dolet
18000 BOURGES
 02 48 57 82 45
+

Palais Jacques-cœur
In the histoic center of Bourges, admire one of the most sumptuous gothic style building from the 15th century: the palace Jacques Cœur. He was a merchant, an adventurer and King Charles VII of France's financier. Have a good time visiting this place alone, with your friends or with your family and learn more about the fascinating life of Jacques Coeur.
10Bis Rue Jacques Cœur
18000 BOURGES
02 48 24 79 42
+

Les remparts
Discover the Gallo-Roman fortifications during your stay in Bourges. Some parts of these fortifications were used during the construction of iconic buildings such as the cathedral, the Palace of the Dukes and the Jacque Cœur Palace.
les remparts
18000 BOURGES
+

Jardin des Prés Fichaux
Need some fresh air? Take a nice walk with your family or friends in the Prés Fichaux gardens. Admire sumptuous vegetal sculptures as you walk through the gardens. In 1990, the Près Fichaux became a classified Monument Historique.
Jardin des près Fichaux
18000 BOURGES
+

Les nuits lumière
Discover the most beautiful buildings of Bourges through light, images and music and let this cultural event work its magic!
rue des hémerettes
18020 BOURGES
+

Musée d'histoire Naturelle
Visit this fascinating Natural History Museum during your stay in Bourges.
Allée René Ménard
18000 BOURGES
02 48 65 37 34
+

Musée du Berry
Since 1892, the musée du Berry is set in hôtel Cujas. Discover archeologic collections (bronze, glass, terra cotta dishes…) and various collections of paintings, sculptures, precious objects, costumes…You'll also find a room dedicated to the most famous potters of La Borne.
4 Rue des arènes
18000 BOURGES
02 48 70 41 92
+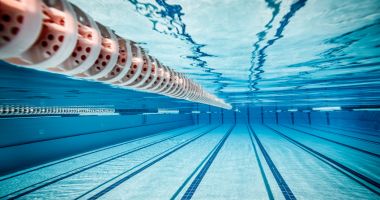 Piscines Robinson
The Robin son Swimming pool is an outdoor pool where you'll get to enjoy a volley-ball field with your family or friends. Relax by the pool thanks to a solarium.

Chemin Robinson
18000 BOURGES
02 48 50 70 97
+

Musée Estève
The Estève Museum is set in the hôtel des Echevins. This museum is dedicated to the work of famous painter Maurice Estève recognized by some of the most famous artists: Picasso, Delaunay, Braque…Watercolours, drawings and many other pieces are displayed for visitors.
13 rue Edouard Branly
18000 BOURGES
02 48 24 75 38
+

Cinéma CGR
Spend a nice evening with your family and friends in front of the latest movie and enjoy the 12 rooms of our cinema during your stay in Bourges.
ZAC du prado
18000 BOURGES
02 48 27 92 27
+

Défiland
Défiland is an indoor playground for kids from 0 to 12 years old. You children will have fun thaks to giant ball pools, slides, trampolines and many other games. Parents will have access to Wi-Fi. Kids must remain under the surveilance of a responsible adult.
201 route de la charité
18000 BOURGES
02.48.24.06.00
+