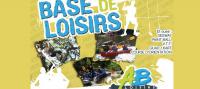 Parc Aventure des châtelaines
The parc aventure des Châtelaines is here to provide you with adrenaline! At the heart of a forest of centanarian oaks, the park has 6 circuits with different levels of difficulty. Zip-line, cable car…Everything is meant for your to have a great time with your friends or family.
Route des Châtelaines
89200 Avallon
03 86 33 38 38
+
Visit of the caves of Arcy-sur-Cure
Discover 300.000 years of history at the heart of the Arcy-sur-Cure caves. This exceptional place is a classified archeological site with numerous paintings, bones and many other objects you'll get to discover during your visits.
D 606
89270 Arcy-sur-Cure
+
Urban getaway in Auxerre
Auxerre is a captivating French Town of Art and History where you'll discover many testimonies of the past such as the sumptuous Saint-Etienne cathedral or the Saint-Germain abbey,where you'll get to admire one of the most ancient frescos in France. Enjoy a nice walk on Auxerre's marina, where the Nivernais channel starts.
14, Place de l'Hôtel de ville
89
+
Visit of the castle of Ancy-le-Franc
The castle of Ancy-le-Franc is a true symbol of Renaissance. Built at the heart of a lovely park, onthe banks of the Bourgogne channel, this castle has one of the most important collections of frescos in France as well as sumptuous decorations.
18, place Clermont-Tonnerre
89160 Ancy-le-Franc
+