Your activities in Belfort

Le Grand Ballon
Le Grand Ballon, highest moutain of the Vosges (1400 meter high) is a great place for long walks and memorable hiking trips (on a bike or a horse too). No matter how much hiking experience you have, you'll enjoy this spot and its sumptuous sceneries: clearing, the Piémont forest and the Vosges' fascinating wildlife different each season...
64 Grand'Rue
68470 Fellering
+

Musée d'Art Moderne
This prestigious museum hosts 150 paintings , sculptures and drawings from the 20th century collected for over 40 years by Maurice Jardot, an art historian who later managed a prestigious modern art gallery in Paris. In 1997, he donated 112 art pieces from his collection to the city of Berlfort.
8 rue de Mulhouse
90000 Belfort
+

Espace Bartholdi
Worldwide famous sculptor Frédéric-Auguste Bartholdi is celebrated for magnificent art pieces, such as the Lion of Belfort. In this dedicated space, the city of Belfort pays an homage to the man who managed to illustrate the identity and the legendary fight of its inhabitants through a magnificent roaring lion. Discover the fascinating work of Bartholdi through a selction of his art pieces and various videos and objects.

Musée d'Histoire - Citadelle de Belfort
The History Museum has fascinating artistic, archeologic, ethnographic and military collections. Set in former barracks built in 1826, it's a great example of 19th century military architecture.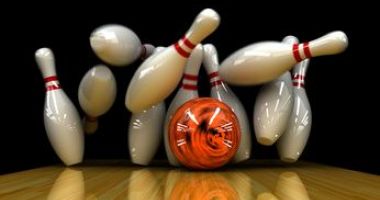 Bowling de Belfort
Play bowling or pool during your stay in Belfort. Be startegic and put as many pins down as you can! After the game, stop by the bar for a drink.

Centre Commercial 4 As
90000 BELFORT
03 84 54 04 47
+

Bavilliers Aventure
Bavilliers Aventure has 5 progressive circuits. Come get your shot of adrenaline!
Parc François Bédat
90800 Bavilliers
03 84 57 38 88
+

Kart 90
Kart90 has a 700 m circuit where you can rent kartings as early as 14 years old. Become a pilot and challenge your friends or family!
Chemin du Circuit Eisen
90340 Chèvremont
06 61 86 88 55
+

Croco Kid
Croco Kid is a true paradise for kids, thanks to many activities. Trampolines, ball pools…everything is meant for your kids to have fun!
7 Rue Georges Besse
90000 Belfort
03.84.22.19.15
+

AcroPark
AcroPark welcomes you with 5 circuits for children and adults. Outdo yourself and get a good shot of adrenaline!
Plain de La Gentiane - Ballon d
90200 LEPUIX
06.84.67.68.58
+