Your activities in Nevers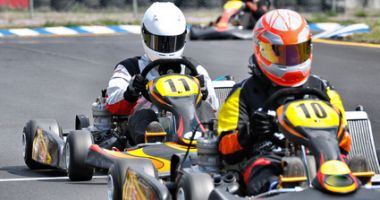 Karting Magny cours
Magny-Cours karting is the perfect place to get your adrenaline shot. Compete against your family or friends ! We strongly advise you to book early.

Technopôle du circuit
58470 MAGNY-COURS
03 86 21 26 18
+

Musée de la faà¯ence
Ceramic collections made Nevers' Faience Museum famous. A total of 1950 pieces are displayed in the museum. The Museum also has unique enamelled glasses in France and Europe. Diversity is the strength of this place and you'll understand just how much as you explore its collections of sculptures, paintings, engravings, etchings...
22 Rue du 14 Juillet
58000 NEVERS
03 86 59 07 65
+

Les Z'accrochés
Have fun in the trees during your stay in Nevers. Les Z'accrochés is an outdoor park with 12 tree-top circuits to try with your friends or family!
rue du Bourdy
58160 SAUVIGNY LES BOIS
06 49 87 10 38
+

Magic Boulevard
Imagine a boulevard where you can spend a fun day with your family or friends. A bowling with ten tracks, an entertaining space for kids from 3 to 12 years old and a 12 holes adventure golf course…Everything about Magic boulevard was meant for you to have fun!
centre commercial carrefour - Magic boulevard
58180 MARZY
03 86 61 58 00 
+