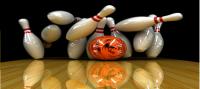 Complexe le Carré
Have fun in Dijon at "Le Carré", an incredible venue where you'll find: a bowling alley, an arcade area, a bar and a club. Everything about this place is meant for you to have fun with your family and friends all day and all night long!
Complexe le Carré
21000 DIJON
03 80 70 02 60
+

Parc de l'Auxois
Parc de l'Auxois will make you travel through the 5 continents and meet 500 animals. You'll have fun in a theme park and in an aquatic park. So don't hesitate to come with your friends or family during your stay inDijon. You're guaranteed to have fun!
Le Foulon
21350 Arnay-sous-Vitteaux
03.80.49.64.01
+

Musée de la vie bourguignonne Perrin de Puycousin
Discover the rich architecural heritage of Dijon and Bourgogne's cultural heritage at the Bernardines monastery. A trip at the heart of history!
17, rue Sainte Anne
21000 DIJON
03.80.48.80.90
+

Jungle Kid
Jungle Kid welcomes your kids for a pure moment of fun thanks to trampolines, inflatable games and ball pools…They're guaranteed to have a memorable time!
11, rue des artisans
21800 QUETIGNY
03 80 46 34 15
+

Parc Loisirs Curley
Parc Loisirs Curley has tree-top itineraries, paintball, archery, orienteering…You're guaranteed to have fun with your friends or family!
RN116
21220 CURLEY
0380389937
+

Musée des beaux arts
Dijon's Fine Arts Museum has collections from various historic periods: the Middle Ages, the founding era of French Revolution or Egyptian art…Follow a cultural itinerary which will lead you to the 21st century. Alone, with your family or with your friends, take a fascinating cultural trip!
1 Rue Rameau
21000 DIJON
03 80 74 52 09
+

Musée archéologique
Visit Dijon's archeaologic museum and exhibitions all year long.
5 Rue Docteur Maret
21000 DIJON
03 80 48 83 70
+