Your activities in Lorient

Musée de la compagnie des indes
The musée de la compagnie des Indes is open every day May 2nd through August 31st. The museum retraces the history of trade companies during the 17th and 18th centuries. You'll get to see ship models, ancient maps, china and various testimonies. Dive into this marine saga only 30 minutes away from Lorient.
Citadelle de Port-Louis
56290 PORT LOUIS
02 97 82 19 13
+

La Thalassa, Navire-Découverte de l'océanologie  
The Thalassa is a ship which was dedicated to oceanographic science and fishing techniques. After 38 world tours with a crew of 32 people, the Thalassa is now open to public. Sail towards some fascinating discoveries.
1, avenue de la Marne
56100 LORIENT
02 97 21 19 80.
+

Cinéville
Spend a nice evening with your family and friends in front of the latest movie at Lorient's cinema during your stay.
Boulevard Maréchal Joffre
56100 LORIENT
+

Royal Kids
Royal Kids is a true paradise for children: a maze castle, make-up activities, contests and Léon the mascot…The whole family will have a blast!
rue Daniel Trudaine
56100 LORIENT
02.97.86.53.93
+

Le poisson volant
Le poisson volant is a tree-top park where you'll have fun up in the air during your stay in Lorient!
Douar Gwen
56270 Ploemeur
06 80 24 05 06
+

R Game Aventure
R Game Aventure has all sorts of fun activities: paintball, outdoor laser game, tree-top climbing…Come have fun with your family or friends during your stay in Lorient!
PLAGE
56520 GUIDEL PLAGE
02 99 93 71 00
+

Kart 56
Get your shot of adrenaline from Kart 56 during your stay in Lorient. You'll have a blast with your friends or family.
ZA de la Madeleine
56400 PLOEMEL
02 97 56 71 71
+

Musée sous marin
Get ready for a unique expereicne that you won't live anywhere else in Europe! At the heart of Lorient-Keroman submarine base, visit the oldest submarine rescue center and the only one accessible to public in the world! In this extraordinary building built in 1942, guides will make you discover surprising survival techniques. You'll also get to watch screenings of film footage of the battle of the Atlantic and images taken under the sea in Lorient and its surroundings. Take part in a guided tour and learn more about this fascinating place.
Base Sous Marins Keroman
56100 LORIENT
02 97 37 27 99
+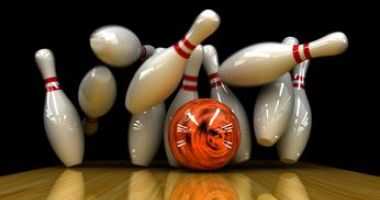 Metropolis Bowling Laserblade à  Lanester
Have fun at the Métropolis during your stay in Lanester through bowling, laserblade, arcade games and pool. You'll have a great time with your family or friends.

Rue Gustave Zédé
56600 Lanester
02 97 81 30 18
+