Your activities in Rennes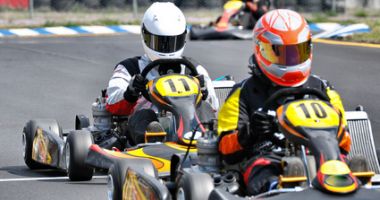 Karting
Have a great time with your family or friends at Melesse's karting! You'll have access to a changinroom and showers and all the necessary equipment will be lended to you (helmet, overalls, plastic cap, gloves...). After your kart tours, relax and have a drink at the bar or enjoy the TV lounge, where you'll get to watch many sports events.

Avenue du Phare du Grand Lejeon
35520 MELESSE
02.99.13.31.33
+

Musée des Beaux Arts
The Fine Arts Museum presents a panorama of the history of art from primitive arts to contemporary creations. Two itineraries are available at the museum: the first one is dedicated to large formats and the second one displays small paintings in the central galleries.
Musée des beaux-arts, 20 quai Emile Zola
35000 RENNES
02 23 62 17 45
+

Patinoire Le Blizz
Rennes' ice rink is the ideal place to spend great moments with your family or friends. There's plenty of room to dance to the beat of the music!
8 avenue des Gayeulles
35700 RENNES
02 99 36 28 10
+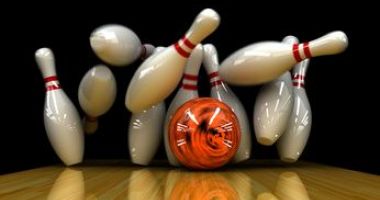 Bowling Center
Only 5 minutes away from Rennes, the staff of Bowling Center (in La Mézière, on the Cap Malo zone) welcomes you for a fun moment with your family or friends. Play on one of the 24 bowling alleysand score as many strikes as possible to win the games. When you're done playing, grab a drink at the bar or play pool!

Zone de Cap Malo
35520 LA MEZIERE
02 90 92 01 01
+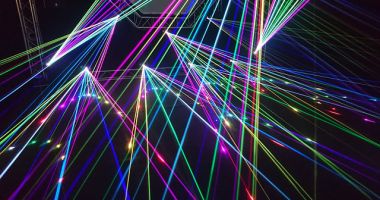 Space Laser
Welcome to Rennes' laser game, the satff is happy to have you in its labyrinths. You won't run out of hiding spots. Look everywhere, be fast and have the right reflexes. Space Laser Rennes is the guarantee of a memorable time. Use you laser efficiently and be strategic to win the game!

12 rue Jules Vales
35000 RENNES - CLEUNAY
02 99 35 20 40
+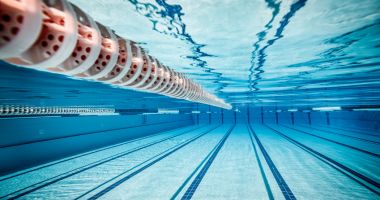 Piscine des Gayeulles
Enjoy swimming at the Gayeulles: exercise in the 25 m pool or relax at the spa, where you'll find a hammam and a sauna.

16, avenue des Gayeulles
35000 Rennes
02 23 62 27 40
+

Musée de Bretagne
The Museum of Brittany is in Rennes and presents archeological and ethnographical collections about Breton departments. Discover various objects and travel through time to reach the prehistoric era. These objects will hep you understand the daily life of prehistoric men and women. Have a nice visit!
Cours des alliés
35000 RENNES
02 23 40 66 00
+

théâtre National de Bretagne
The doors of the Théâtre National de Bretagne (TNB) are wide open for you to live an extraordinary drama experience. Many shows are presented all year long, all you have to do is choose which one you want to see. Find all the information you need on the website!
1 rue Saint-Hélier
35040 RENNES
02 99 31 55 33
+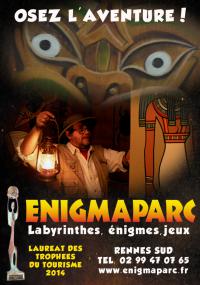 Enigmaparc
Enigmaparc is a whole new indoor theme park concept. Solves the riddles and roam through12 universes (Egypt, 1930's, Asia, South America, Marocco…). Located in Janzé, only 15 minutes away from Rennes, the park is open Wednesdays, Saturdays, Sundays and National holidays. You must try this experience with your family and friends!
ZA du Bois de Teillay, Quartier du Haut Bois
35150 JANZE
02 99 47 07 65
+

Ecomusée
Rennes' ecomuseum is located at the gates of the city, in the magnificent ferme du Bintinais. Temporary exhibitions are presented for 9 months. The ecomuseum presents the evolution of Rennes and its surroundings from the 16th century to nowadays through objects, machines, furniture, films, recordings and interactive games. Find all the information you need about the ecomuseum and its current exhibitions on the website.
Ferme de la Bintinais  Route de Châtillon-sur-Seiche
35200 RENNES
02 99 51 38 15
+

Parc accrobatique
Parc de la Mi-Forêt welcomes you in its two areas: one for adults, with 8 tree-*top circuits and another one for kids, with 4 tree-top circuits. Come get your dose of adrenaline!
Parc de la Mi-Forêt
35340 LIFFRE
06 47 61 19 87
+

Forêt Adrénaline
La forêt Adrenaline welcomes you in a dynamic and friendly atmosphere! You'll be able to chose the itinerary that suits you best , depending on your age and physical abilities. Zip-lines and monkey bridges will be fun obstacles on your way! Each itinerary can be completed in 30 to 50 minutes.
Rue du Professeur Maurice Audin
35700 RENNES
02 90 84 00 20
+