Your activities in Fougeres

Parc d'attraction Ange Michel
Come have fun at Ange Michel during your stay in Fougères. You'll find tons of activities for children and adults and spend a memorable day!
l'ange michel
50730 SAINT MARTIN DE LANDELLES
02 33 49 04 74
+

La ballue et ses jardins
The castle of Ballue was built in 1620, close to Mont-Saint-Michel. Musset, Victor Hugo, Balzac and Chateaubriand have lived in this place. The castle's gardens are just as sumptuous: they're geometrically shaped and one of them is conceived as a circuit where visitors can play with light and shadows. If you're staying in Fougères, you must see this place!
Château de la Ballue
35560 BAZOUGES LA PÉROUSE
02 99 97 47 86
+

Paintball Aventures
Have fun at Paintball Aventures in Fougères thanks to four fields and various scenarios each one crazier than the other. You'll have a blast with your friends or family!
La Basse-Rouillais
35420 LOUVIGNE DU DESERT
06 68 22 01 60
+

Eglise Saint-Léonard
Saint-Léonard's church in Fougères dates back to the 12th century and was built in a gothic style. It's a great place to visit during your stay in Fougères.
église saint leonard
35300 FOUGERES
+

Parc Floréal de Haute Bretagne
The parc botanique de Haute-Bretagne presents over 4000 plant species from all continents. Discover 16 gardens all along your visit. Children will also find games (suspension bridge, labyrinths…) and enjoy a lovely tea house inside the castle.
Château de la Foltière
35133 LE CHATELLIER
02 99 95 48 32
+

Château médieval
Fougères' medieval castle was built over 1000 years ago, with the goal to preserve the Marche de Bretagne from French and Normand invasions. Enjoy an enchanting medieval show with your family or friends.
Place Pierre Symon
35300 FOUGERES
02.99.99.79.59
+

Musée Emmanuel de la Villéon
Visit an exhibition of painter Emmanuel de La Villéon in one of the last 17th century timber framing houses. He was one of the last impressionists and his paintings represented Brittany through various feelings such as joy, serenity and harmony. A great way to discover mangnificent lanscapes of our region.
51 rue Nationale
35300 FOUGERES
+

Alligator Bay
Welcome to Alligator Bay: visit the turtle farm, the dragon maze and the aligator greenhouse! Don't be affraid to discover these dangerous animals!
62, route du Mont-Saint-Michel
50170 BEAUVOIR
+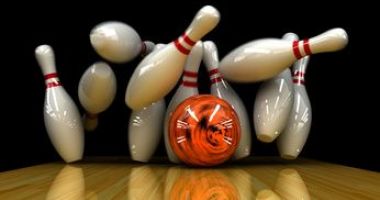 Bowling Le Strike-Club
Enjoy a friendly and dynamic atmosphere at the Strike-Club bowling in Fougères. Challenge your opponents on one of the 10 alleys and grab a drink at the bar. Enjoy your game!

Porte 50 forum gare
35300 FOUGERES
02 99 99 83 56
+

Parc des grands chênes
Parc des grands chênes has 5 tree-top circuits that adults and children will equally appreciate.
Forêt domaniale de Villecartier
35560 BAZOUGES LA PÉROUSE
06 88 72 73 40
+